Breast Cancer – 8 Risk Factors All Women Ought to Know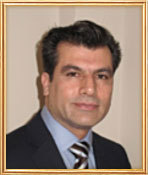 The early diagnosis of breast cancer is vital for treating it successfully and the earlier the diagnosis is made, the better the chance of survival. Indeed all women should carry out a self-examination of their breasts on a regular basis, and those over the age of 40 are recommended to undergo routine breast screening every 3 years.
According to Dr Allen Rezai, Consultant Plastic and Reconstructive Surgeon and founder of
Elite Cosmetic Surgery Group
in Dubai Healthcare City, a leading specialist in
breast reconstruction
surgery, the exact underlying reasons for the development of breast cancer are yet to be found, however there are known to be certain factors closely related to its development.
The key risk factors are as follows:
Gender - Whilst men can also suffer from cancer of the chest, women are 100 times more at risk due to the fact that the female hormones oestrogen and progesterone can promote breast cancer cell growth.
Age - The risk of developing breast cancer increases with age.
Family history - Women whose blood relatives have breast cancer are at a higher risk of developing it themselves.
Genetic risk factors - 5% to10% of breast cancer cases are linked to genetic defects (mutations) inherited from a parent.
Race - Women of certain races and ethnicity are at higher risk of developing breast cancer.
Dense breast tissue - Women with denser breast tissue have more glandular tissue than fatty tissue. This can increase the risk of cancer and also make it more difficult to detect cancerous cells during screening.
Menstrual period - Women who started menstruating before the age of 12, and/or went through menopause after the age of 55, have a slightly higher risk of breast cancer.
Lifestyle related risk factors - Hormone treatments, high alcohol consumption, first pregnancy after the age of 35, not breast feeding, not being physically active, a diet high in fat and low in vegetables, being overweight or obese, and smoking. These are all risk factors potentially contributing to the development of breast cancer.
For those suffering from breast cancer, the most important aspects that should be considered are, firstly, early diagnosis, then selection of appropriate treatments such as mastectomy, chemotherapy and radiotherapy, followed by the possibilities for breast reconstruction after mastectomy.
Dr Rezai goes on to say that "for some women with breast cancer, mastectomy is the best option, although in many cases this leaves them with psychological problems. Following mastectomy, even though it may save the patient's life, and in spite of the support they might receive from husband, family and friends, the resulting deformed chest can severely damage a woman's self- image. Loss of the breast, which is a potent symbol of femininity, can have major psychological consequences. For example, it can affect their relationship with their husband or make entering into future relationships more difficult. She might also feel isolated, which can create a lot of distress not only for the patient but also their family and friends.
"Using an external prosthesis, an artificial breast that is worn, is not really an adequate response to the deformity which has been created following a mastectomy. Every time they want to change clothes, they will be confronted with a constant reminder of their chest's deformity. Choosing clothes will also be difficult for them, as will be taking part in activities such as swimming, dancing or jogging. Using an external prosthesis in a hot climate can be very uncomfortable for women too," says Dr Rezai.
"By opting for breast reconstruction, a woman will feel more comfortable and then be able to wear all types of clothing, and also participate in activities of their choice without showing any external signs of her surgery.
She will be able to return to an active and productive life, working and providing support to her family and friends, as well as receiving it from them. This is important not only for the breast cancer patients themselves, but also for their families and to society in general."
Dr Rezai explains that there are many techniques available for breast reconstruction, from the use of silicone or saline implants, through to the latest techniques of autologous tissue reconstruction, in which the patient's own tissue is used to create the new breast.
"Implant breast reconstruction is good for patients who are not suitable for autologous tissue reconstruction, and of course it can also be used even for patients who specifically request it.
"However the Plastic & Reconstructive Surgical Team at Elite Cosmetic Surgery Group prefer to use the techniques of autologous tissue reconstruction when possible and provided there are no contraindications. We believe that this will produce breasts with the most natural look and feel possible, and they will be with a woman for life, whereas synthetic implants will eventually need to be replaced.
"In
Autologous Breast Reconstruction
we use the patient's own tissue from another part of their body, for example from the lower abdomen, to recreate the breast. This will enable nerve regeneration and a faster return of sensation to the reconstructed breast compared to an implant-based reconstruction. Another important and positive factor is that breasts reconstructed in this way will grow and shrink naturally as one's weight changes, thereby keeping the reconstructed breast in proportion to rest of the body.
"In many ways autologous reconstruction is better than implant reconstruction but it is important to understand that the procedure takes more time to perform, requires longer hospitalization and time for recovery, and of course the skills of a highly experienced plastic and reconstructive surgeon. Overall I strongly believe that breast reconstruction improves a patient's quality of life, makes them more confident and allows them to return to being their active and productive selves."
Dr Rezai does however conclude with a caveat that breast reconstruction is not always a viable option, particularly for patients with unrealistic expectations, with very poor health or who do not have a good outlook for survival. "Such people are not ideal candidates for this procedure and will require both physical and psychological support from a multidisciplinary medical team," says Dr Rezai.
More detailed information regarding breast reconstruction can be had by visiting the Breast Reconstruction section on Elite Cosmetic Surgery Group's website at
http://elitecosmeticsurgery.ae
.
They can also be contacted directly through their Clinic Manager, Mr Khalid Saleh, as below:
Elite Cosmetic Surgery Group FZ-LLC
Al Razi Building 64, Block C
4th Floor, Unit 4012
Oud Metha Road, P.O.Box 127610
Dubai Healthcare City
UAE
Email Elite Cosmetic Surgery Group