Louisville Plastic Surgeon Dr. Corbett Launches New Breast Procedure Website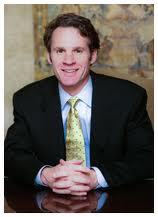 Louisville plastic surgeon
Dr. Lee Corbett is pleased to announce his new website,
www.kentuckybreast.com
, providing specialized information about his renowned breast enhancement procedures. Patients visiting the site will have access to detailed information about his expert techniques as well as procedure options and recovery information.
Dr. Corbett is passionate about breast enhancement and has more than a decade of experience in these specialized procedures. His new website is designed to better educate prospective patients and give a comprehensive look at each breast surgery offered at his practice, Corbett Cosmetic Surgery. Before and after photo galleries and patient testimonials also provide an inside look into Dr. Corbett's many years of experience. Breast augmentation is one of the most popular plastic surgery procedures in the U.S., and this website helps Dr. Corbett inform his increasing number of breast patients about their options.
Though his talents cover a wide range of cosmetic procedures, Dr. Corbett wishes to better serve his patients with this site dedicated to breast enhancement. Extensive patient information is also available, including procedure cost, risks, surgery time, and much more. The site also provides more professional information about Dr. Corbett's practice and staff.
More information about Dr. Corbett
Certified by the American Board of Plastic Surgery, Dr. Corbett has been practicing breast surgery in Louisville since 1998 and opened his own practice in 2003. He currently performs breast reduction and
breast lift
procedures. He also provides the most advanced technology and techniques in breast implants,
breast augmentation
, breast reconstruction surgery and breast implant revision in Louisville.