Houston Weight Loss Surgeon Launches New Practice Website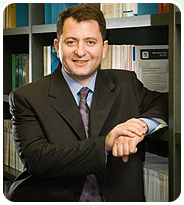 Dr. Brian Mirza Launches New Website for Houston Bariatric Surgery Patients.
Dr. Brian Mirza and the team at Bariatric Care Centers are pleased to announce the launch of their latest practice website, located at
http://drbrianmirza.com
. The website serves as a comprehensive resource for current and prospective Houston weight loss surgery patients.
Dr. Brian Mirza has designed his new website as an extension of his practice, offering in-depth information on bariatric procedures such as gastric bypass, gastric banding and sleeve gastrectomy. Individuals who suffer from obesity and are considering medical weight loss can learn about their treatment options and Dr. Mirza's unique approach to patient care. Some of the most helpful sections of the website include the frequently asked questions and testimonials sections.
On the practice website, patients can get to know more about Dr. Mirza's experience and qualifications for performing weight loss surgery. They can also view biographical information on each of the practice's professional staff members. Finally, patients can use the website to get information on upcoming seminars, support groups and webinars about bariatric surgery. Dr. Mirza hopes that the information contained on his website will provide the extra support his patients need outside of the office.
More about Bariatric Care Centers
Bariatric Care Centers has been providing high-quality medical weight loss procedures in Houston for more than 15 years. Led by board certified surgeon Dr. Brian Mirza, the practice is a top choice among patients seeking
gastric bypass,
gastric sleeve
and
gastric banding in Houston
. Dr. Mirza and his staff are committed to the long-term health of their patients and provide thorough support and care before, during and after all procedures. To learn more about weight loss surgery or to attend one of Dr. Mirza's free weight loss surgery seminars, contact his practice at 713-339-1353.
Bariatric Care Centers
5757 Westheimer Rd.
Suite 104
Houston, TX 77057
713-339-1353
Email Bariatric Care Centers