centrexIT Helps Balboa Nephrology Medical Group Improves Patient Care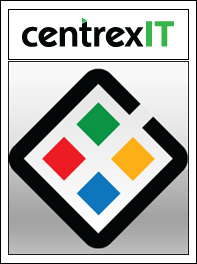 San Diego, CA
– centrexIT, the leader in
San Diego IT management software
and consulting, has significantly improved the efficiency and patient care capabilities at Balboa Nephrology Medical Group (BNMG). BNMG features 15 outpatient clinic locations, a vascular access center, 32 dialysis centers, and a kidney transplant center (the Balboa Institute of Transplant). The medical center's 34 board-certified physicians manage dialysis treatments for nearly 2000 Southern California patients. centrexIT has been the medical group's outsourced IT department since 2004 and has continued to provide IT management and consulting as the center grew to its current size.
BNMG partnered with centrexIT during a critical period of growing the medical and dialysis centers. centrexIT was able to efficiently migrate all patient data from paper charts at the various offices into one comprehensive EHR (electronic health record) database that allows for easy access and more accurate tracking of the patient's medical records. The EHR system was rolled out to BNMG's already standardized network environment which increased efficiency, predictability and reliability while cutting down on training costs and shortened the learning curve for the medical staff and doctors. The new practice management software deployed by centrexIT eliminated the time and cost inefficiency paper files, provided increased efficiency in all administrative functions, and allowed BNMG to provide a more standardized level of care throughout its medial offices and dialysis centers. Once centrexIT implemented the electronic health record system at BNMG, clinic managers were able to refocus that attention on their patients and staff, rather than on paperwork.
San Diego IT support
from centrexIT also played a crucial role in the improvement of kidney patient care, including the implementation of a dialysis backpack, which allows patients to undergo dialysis at home, rather than in the medical dialysis center. centrexIT continues to conduct monthly technology meetings with executives from BNMG, to provide IT management, address concerns and discuss future IT projects and updates that will further improve BNMG patient care. centrexIT also does annual IT budgeting for BNMG and the rest of their clients.
For more information about the benefits of San Diego IT consulting for any business, visit
http://centrexit.com/
, or call 619-651-8750.
About centrexIT:
Founded in 2002, centrexIT is San Diego's leader in IT management. The locally-based technology professionals provide outsourced IT service, support, security and leadership for small and medium-sized businesses in the greater San Diego area. Twice awarded as one of San Diego's Fastest Growing Privately Held Companies by the San Diego Business Journal, centrexIT is also distinguished by its flawless A+ rating from the Better Business Bureau. centrexIT's successful buildIT™, manageIT™, cloudIT™, and growIT™ model incorporates best-in-class solutions to establish stable, scalable and secure environments.