Calgary REALTORS® Launch New Property Search Engine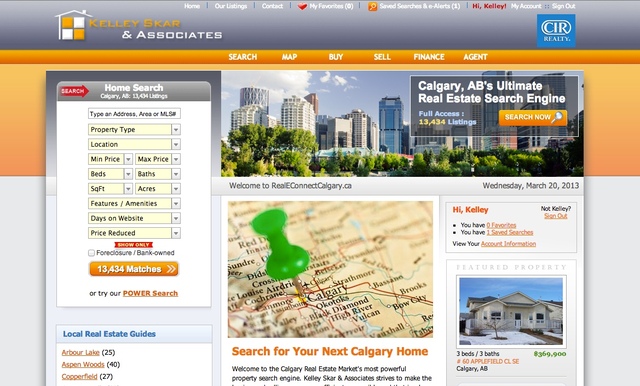 Imagine being able to customize your Calgary property searches without having to contact your REALTOR® everytime you wanted to make a change to your criteria.
The
property search engine for the Calgary real estate market was just launched two days ago over at
www.realEconnectCalgary.ca
.
YOU
get to decide when you get the emails, what areas in Calgary most interest you, if you want to receive further mailings from us…effectively,
YOU
are in the drivers seat, as it should be!
Here is
WHY
we launched this site: We want our clients to have a BETTER way of searching for a home online than what is out there today. We feel that the process has to be simple and customizable by you, the client, this will make for a better home buying and selling experience… Guaranteed! The process should be simple, enjoyable and fun…It shouldn't be frustrating to shop for a home. We've simplified the process to make it a better experience from initial inquiry to possession day.
Visit the site at
www.realEconnectCalgary.ca
and have a better home shopping experience.
Email Kelley Skar & Associates - CIR Realty