NYLX Revenues Increase 20%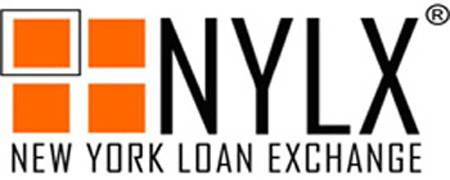 MOUNT ARLINGTON, N.J., March 22, 2013 –
NYLX
, the standard for technology innovation in the mortgage industry, in 2012 increased its annual revenue by 20%, with net monthly recurring revenues skyrocketing 168% compared with 2011. As a result, the company is making substantial investments in technology spending for LoanDecisions™, its product eligibility and loan pricing engine, and other technologies in 2013.
"NYLX has always been focused on customer centric technology development and every year we invest a significant amount of our profits on research and development," said Howard Conyack, founder and CEO. "As proven by our growth, clients respect this commitment to continuous innovation and value the benefits they derive from our technology-such as lower costs and reduced risks-that are reflected in their improved bottom-line results."
NYLX has made considerable investments in its technology every year since opening for business in 2003. In addition to funding new technology developments, they are also continuing to apportion a large percent of their technology budget to product enhancements for LoanDecisions. Some of the recent upgrades include the following:
Enhanced integration with third-party aggregators and loan origination system vendors, such as Wipro Gallagher Solutions' NetOxygen, designed to improve lenders workflows.
Streamlined the custom lender-investor on-boarding process with added quality control policies and technical workflows that reduce implementation times by half.
Provided several enhancements, such as expanded options for par margin floor and ceiling settings based on clients' ongoing interpretation of loan officer compensation requirements.
In 2013, NYLX will continue its tradition of innovation. Investment being made now will lead to the announcement of significant new functionality to be released in the second quarter. In addition, as CFPB regulatory requirements are finalized, NYLX will continue to monitor these changes and release enhancements that help ensure clients stay compliant.
About NYLX
NYLX provides industry-leading solutions for
mortgage loan pricing
and
portfolio management
. LoanDecisions™ product eligibility and loan pricing automates price decisioning workflows through an easy to use interface that supports compliant pricing discussions with borrowers and helps clients achieve secondary gain when selling loans. LoanHD™ life of
loan performance analytics
and monitoring offers best of breed analytic models, custom reporting and data refresh services to manage loan loss reserves, segment loans for sale, and take charge of the risk and reward in your loan portfolios. Banks, credit unions and mortgage bankers nationwide have licensed our technology. Learn more at
www.nylx.com
.
Email OnPoint PR and Consulting LLC