You Don't Need the Luck of the Irish to Buy Bathroom Vanities Online from RTA Cabinet Store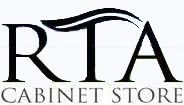 There's not a rule that says you only have to remodel one room at a time.
RTA Cabinet Stores
is giving their customers an incentive to take on two rooms by giving them 15 percent off bathroom vanities with $1,000 worth of cabinets. It's a great reason to buy bathroom vanities online.
"It's easy to think that because you're spending so much money on kitchen remodeling, that you can't do anything anywhere else," founder Gary Nealon said. "We want people to realize that the bathroom is an easy remodel, especially with the great deals that the RTA Cabinet Store offers."
Kitchen remodels are a major investment worth potentially thousands of dollars and when it's done, you are left with a beautiful kitchen to admire. However, this euphoria can quickly dissipate when you look around and notice that the other rooms haven't changed. People still walk though the same shabby living room and by the out-dated bathroom to get to the immaculate kitchen. It doesn't seem fair.
RTA Cabinet Store
wants to give their customers the options to feel confident that the kitchen isn't the only place they can remodel. That's why the company created the deal where customers can get $1,000 in cabinets and then 15 percent off a beautiful bathroom vanity.
RTA Cabinet Store offers a variety of finishes including oak, white, heritage cherry, heritage white, sunset maple, marquis cinnamon, autumn shaker, mocha shaker, cherryville, brandywine, harvest maple, and Tuscany maple. With this kind of selection, RTA has solidified itself as a leader in the online cabinet industry.
"You can go to a big box store and get inferior merchandise or spend an arm and a leg for custom cabinetry, but why not get a quality and durable product at rock bottom prices," says Nealon. "Our cabinets and bathroom vanities are a great deal and when you combine them with our March deal, it's pure cabinet magic."
When customers want to buy bathroom vanities online, they think of RTA Cabinet Store. The company has created a reputation to rival that of any big box store or local provider. Customers get the variety of the big box stores with the friendly service of a mom-and-pop cabinet shop.
Anyone wanting to buy bathroom vanities online can check out the RTA Cabinet Store and see the selection for themselves.
About RTA Cabinet Store:
RTA cabinet store is a direct importer/distributor of kitchen cabinets and bathroom vanities. With more than a three month supply of inventory and some of the lowest prices in the industry, they have skyrocketed to one of the largest and fastest growing cabinet importers/distributors in the country. Find out more about Natural Shaker Kitchen cabinets at
http://www.rtacabinetstore.com/RTA-Kitchen-Cabinets/natural-shaker-kitchen-cabinets
.