Pittsburgh Plastic Surgeon Dr. Francis Johns Updates Website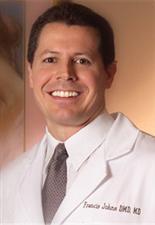 Artisan Plastic Surgery, a leading plastic surgery practice in Pittsburgh, is proud to announce the release of their new website, located at
http://artisan-plasticsurgery.com/
. The new website, part of a comprehensive online marketing strategy, is meant to serve as an extension of the practice.
Board certified plastic surgeon
Dr. Francis Johns is confident that these changes will enhance his visibility in the marketplace and bring more patients to his state-of-the-art plastic surgery facility.
Artisan Plastic Surgery's new website was designed with the patient in mind. Featuring user-friendly navigation, the new website makes it easy for current and potential patients to get the information they need about surgical and non-surgical enhancements. Patients can read about procedure candidacy, recovery period and expected results. They can also get a more personalized perspective on the procedures Dr. Johns offers by reading through testimonials from former patients.
In addition, the updated practice website features a resource center for plastic surgery Pittsburgh patients, which includes answers to frequently asked questions, a comprehensive before and after photo gallery, and an informative blog. Finally, patients can use the website to stay in touch with the practice, read up on the latest news and even schedule an online consultation. By enhancing his online presence, Dr. Johns hopes to continue to improve his patients' experience.
More about Dr. Francis Johns
Dr. Francis Johns is a board certified plastic surgeon who provides a range of cosmetic and reconstructive procedures to patients throughout the greater Pittsburgh area. At his state-of-the-art practice, Dr. Johns uses the latest techniques and technologies to deliver beautiful, natural-looking results to his patients. Over the years he has built a reputation as a leading liposuction, butt lift and
tummy tuck Pittsburgh
surgeon. He is also well known for providing excellent results to
Pittsburgh breast augmentation
, breast lift and breast reconstruction patients. To learn more, or to schedule a consultation at his Greensburg or Monroeville practice,
contact Artisan Plastic Surgery
today at 877-245-6467.
Email Artisan Plastic Surgery