Moxie Pest Control Partners with Food Bank in "Moxie Feeds" Initiative to Bring Canned Goods and Fresh Food to People in Need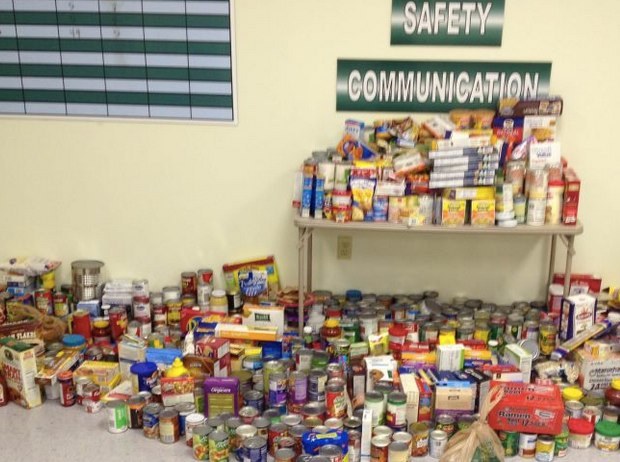 NORTHERN VIRGINA
- Moxie Pest Control, a national leader in pest management solutions, today announced plans to partner with Food for Others to kick off "Moxie Feeds" – a nationwide food drive. The goal of the charitable initiative is to donate more than 2,000 foodstuffs to the food bank over the course of several months.
Food for Others is a nonprofit organization that strives to feed those in need. They are the largest distributor of free food in Northern Virginia, and they provide the assistance vitally needed by unemployed and low-income members of the community. They provide a safety net for people who face sudden emergencies such as a family illness or the loss of a job or a spouse.
"At Moxie, we have a commitment to quality service – and that includes community service. The Moxie values align closely with those at the food bank, Food for Others, so we are thrilled to be partnering with them as a way to give back," Moxie Owner, Tim Headrick, stated.
Moxie was built on the belief that good business means taking care of customers and bettering the community as a whole. With pest management offices in
Virginia
,
North Carolina
,
Utah
, and
Arizona
, Moxie is able to combine resources, channel company strength, and contribute to the well-intentioned food bank on a large scale.
The Moxie marketing team is using social media sites like Facebook as a platform to spread information about the initiative and gather donations. They are requesting items like canned meats, peanut butter and jelly, canned soup, cereal, vegetables (fresh or canned) fruit (fresh or canned), beans (dried or canned), macaroni and cheese, boxed meals, pasta, pasta sauce, rice, fruit juice, and coffee and tea. Those who are unable to contribute food items are encouraged to make a cash donation directly to Food for Others.
About Moxie Pest Control
– Homeowners with pest problems turn to the professional services of Moxie Pest Control. Moxie offers solutions to rid homes of a wide variety of unwanted guests from common pests like ants and mice to more exotic types like bed bugs and black widow spiders. Moxie offers a complete service carefully designed to keep environments pest-free and homes, families and pets protected.