Rug and Carpet Clinic Takes you Beyond Rug Cleaning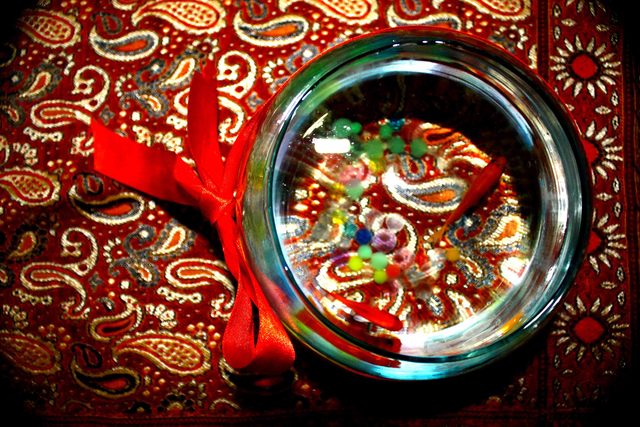 Ok, it is time for some honest talk – about gorgeous
hand woven rugs
and how they ought to be creating picturesque harmony with the spaces they live in. If you're going to throw something like a posh
Tabriz
or Kashan hand crafted rug on your home or office floor, you should at least look like you're the right guy for the job. This spring,
Rug and Carpet Clinic
is on a mission to let people in on the secrets of making their rugs complement their spaces. So here are the Rug & Carpet Clinic's noble truths on rugs and their spaces:
1. Lifestyle: The first thing your rug should complement is your lifestyle. Consider if you are putting your rug in a high traffic aria in your home or not. Is the rug going to be in places where it gets bare foot traffic like in a bedroom, or will it be getting plenty of dirty shoes stumping on it in the front office? How about areas with pets? Each of these areas should be treated differently. If you are getting high shoe'd traffic and pets roaming about, you'll want to choose something made of wool. A
wool rug
can look just as nice as any other, but it is more enduring and it is relatively easier to clean. You'll also want to consider slightly more crowded designs for areas with pets and shoe traffic. The more obtuse designs will make the smallest stain or wet spot stand out like a sore thumb. You might also want to opt out of rugs with fringes for the more crowded areas. Oriental
rug fringes
are always white and they can gradually unwind given enough time and traffic. Fringes will do you well with your shoes off however, and they will give off a more homey feeling.
2. Size: Take time to consider the size of a rug and how you want it to fit into the room, and how you might want it to also complement the floor and not just cover it. We find that the sweet spot is 10 to 15 inches of space between your rug and the permanent fixtures in the room. Not only does this distance give enough space for both the rug and the floor to express themselves, It can also help make the room appear larger and less crowded.
3. Shape: Very large spaces can be broken into many smaller spaces quite nicely with oval and hexagon shaped rugs. Nook corners in large spaces, a hotel lobby for instance, benefit greatly from alternative shaped rugs.
4. Focus: Rugs are a great way of giving the illusion of a focal point to a space. You'll want to consider the colors in the room and have the rug complement these colors by bringing the existing colors in the room to a focus. Depending on the chronology of events, you might lie the rug down first and then think about wall paint and the colors in the room décor. You might even decide that the wall is the best place for a focal point, whereby a small silk antique is well capable of doing justice.
5. The under-world: Certain surfaces will want the rug to be secured so as to not have it slide or produce the daily waves and wrinkles. Over time all of the surface rubbing will cause significant ware. So get padding's for the rug as soon as you come by any of these symptoms.
6. The world above: Sunlight can actually be bad for a rug, but we are not suggesting that you close the shutters. One great work around for sunlight discoloration is to regularly rotate a rug. Every six months is pretty much ideal for this task.
For more tips on how to maintain, clean and restore any kind of rugs, please visit
www.RugAndCarpetClinic.com
.
Email Oriental Rug and Carpet Clininc