Multi-Lingual JB Goodwin Realtor Agents Help Multi-Lingual Communities Find Austin Homes for Sale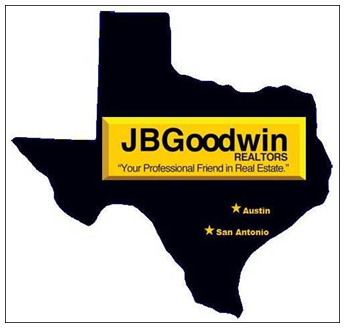 Austin, TX
– Austin is a vibrant community with many different nationalities and many languages. To help all clients find the Austin home for sale of their dream, JB Goodwin Realtors, a leading
Austin Real Estate
company, has a number of bi-language and multi-lingual agents who work with clients in their own language. As active members of their individual, international communities, JB Goodwin agents understand the needs of their clients when looking for Austin homes for sale.
JB Goodwin agents speak Chinese, French, German, Hindi, Japanese, Kannada, Korean, Russian, Tagalog, Taiwanese, Urdu and Vietnamese. The real estate agency also employs over 30 agents who speak Spanish. With such a range of languages spoken at one real estate agency, it is no wonder many international-Americans turn to JB Goodwin when looking for Austin homes for sale. JB Goodwin has a unique position in the community as a hub for all people interested in living in Austin.
"Our real estate agents are truly unique, in the sense that they can connect with clients on a personal level and have a unique understanding of the traditions and cultural nuances of buying a home," said Byron Schilling, President and Northwest Sales Manager for JB Goodwin Realtors. "When looking for
Austin homes for sale
, our agents understand the need to grow and nurture international communities and help all clients realize their dreams of home ownership."
Austin is quickly becoming one of the most sought-after cities for businesses and families. With continuous economic growth, a moderate climate and exceptional public offerings for residents, many people from outside the U.S. and all over the country are interested in making Austin their home. For years, JB Goodwin Realtors have specialized in helping clients find Austin homes for sale, and to make the process simple and enjoyable.
To find a multi-lingual real estate agent in Austin, visit
http://www.jbgoodwin.com/
, or call (800) 531-5207.
About JB Goodwin Realtors
J.B. Goodwin opened a real estate office the day he graduated from the University of Texas: June 1, 1972. Now, over 40 years later, the J.B. Goodwin Company has over 350agents and employees located in three offices in the Austin area. The company has handled over $30,000,000,000 in real estate sales and leases, comprised of over 46,500 individual transactions. Goodwin perceived Austin's need for a professional, full-service real estate organization. He launched an extensive training program for his associates, joined a national real estate relocation service and established branch offices.
Email JB Goodwin Realtors