Lifted Websites offering Small Business Websites that Include Website Marketing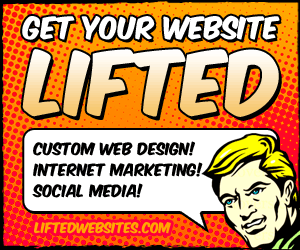 Lifted Websites, a local internet marketing agency in Scottsdale, AZ that caters to small and medium sized business owners nationwide is now offering fully managed
small business websites
that include everything a small business owner needs to get more traffic, leads, and sales online.
"We have noticed that most small business owners don't have the know how, time, or interest in managing their websites online presence so we built this option for them", says TJ Loftus, CEO of Lifted Websites.
The small business website option includes all of the domain name research, keyword research, hosting, design, CMS (WordPress content management system), and
SEO
to help increase the traffic, leads, and sales.
Depending on the monthly budget
PPC Management and Google Ads
are also included with call tracking and you can listen to the calls so you get to see ROI every month. All
website marketing
that is done on these sites is tracked and focused on creating a great user experience for the new customers that are drawn in on these new small business websites.
Even if the client has an existing website that needs management, Lifted Websites offers al a carte options but still thinks the client should opt for one of these Lifted Websites too.
Lifted Websites
looks at online marketing like online real estate and the more web properties you have out there the better just as long as the websites offer quality design, content, and a great user experience.
The other reason Lifted Websites developed this new solution for small and medium sized business owners is because they typically don't have up to date websites, know how to control or market their websites, and they aren't usually updated with the latest strategies that are currently working with search engines like Google, Yahoo, and Bing.