Solutions for ACLS Certification Requirements Online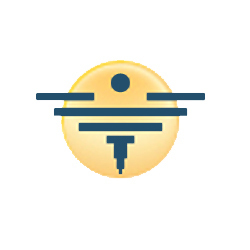 Advanced Cardiac Life Support (ACLS) certification is commonly required for healthcare providers in a variety of settings. ACLS certification contains training in CPR and ECC guidelines that have been set by the American Heart Association and the ILCOR. Other certifications that also include CPR and ECC guidelines are Pediatric Advanced Life Support (PALS) and Basic Life Support (BLS). Now both healthcare providers and lay people can complete these certifications online in under two hours.
ACLS-PALS-BLS.com
is one of the first to offer an automated teaching, testing, and delivery system that eliminates the wait period of live ACLS classes or other online course providers.
ACLS certification needs renewal every couple of years. While healthcare providers continue to work full time, these courses often expire at times of inconvenience.
ACLS PALS BLS
certification can interrupt full time employment if expiration comes without recertification. Finding live ACLS certification courses can be a difficult task in most locations. ACLS certification online courses are the best solution to certificates on the brink of expiration.
www.ACLS-PALS-BLS.com
is one of the online providers of medical certifications that allows healthcare professionals to certify at their own convenience and at their own pace.
PALS certification courses are designed to teach medical professionals how to manage pediatrics undergoing a critical event. This could be respiratory arrest or cardiac arrest. Once an account is built at ACLS-PALS-BLS.com, the student is allowed to review their course materials even after the certification is earned to provide a reference guide to medical professionals who need to refresh their skills when they are confronted with a critical pediatric case. BLS certification is the most commonly earned certificate related to CPR and other life saving interventions. It provides the basic instruction for saving a person's life until more advanced techniques can be implemented by healthcare professionals. Since many of these certificates are required together for a large percentage of the healthcare community, discounts are offered to those who purchase several courses at a given time.
ACLS online certificates are presented to the students in an online automated learning system. Every user can study at their own pace and decide to take the test at their own convenience. Courses can be purchased and then completed months later if the student so desires. Test retakes are available immediately after unsuccessful attempts if so needed. Online medical certification has now created a flexibility for the medical professional that live in-class courses never could deliver.
Email http://www.acls-pals-bls.com/