Advantage CCS is now approved to provide Bankruptcy Counseling to Massachusetts, Montana, and Utah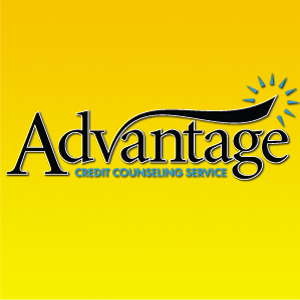 Advantage Credit Counseling Service is excited to announce that they have received approval on providing Bankruptcy Counseling services to consumers who reside in Massachusetts, Montana and Utah. Advantage CCS has recently been permitted by the Executive Office for the United States Trustee (EOUST) to expand the agency's
pre-filing bankruptcy counseling
services to these 3 new states for consumers who intend to file Chapter 7 or Chapter 13 bankruptcy.
A fundamental condition under the Federal Bankruptcy Law stipulates that individuals must receive mandatory bankruptcy counseling, also known as credit counseling, from an approved agency within 180 days prior to filing for bankruptcy. This provision of bankruptcy law ensures that consumers understand all of their options and that they have the necessary knowledge and tools to develop a sound financial plan for the future.
The 41 states where Advantage CCS can provide Bankruptcy Counseling are: Alaska, Arizona, Arkansas, California, Connecticut, Delaware, Florida, Georgia, Hawaii, Indiana, Iowa, Kansas, Kentucky, Louisiana, Maine, Maryland, Massachusetts, Michigan, Minnesota, Mississippi, Missouri, Montana, Nebraska, New Mexico, New York, North Dakota, Ohio, Oklahoma, Pennsylvania, Rhode Island, South Carolina, South Dakota, Tennessee, Texas, Utah, Vermont, Virginia, Washington, West Virginia, Wisconsin and Wyoming.
Advantage CCS has completed to date over 10,300 bankruptcy counseling sessions since 2011. According to the National Foundation for Credit Counseling (NFCC), "the criterion set forth by EOUST reflects a very strong commitment…to ensure that the counseling and education provisions are substantive in nature and of the highest quality." That is precisely what Advantage CCS strives to provide.
About Advantage Credit Counseling Service -
Since 1968, Advantage Credit Counseling Service (Advantage CCS) has been educating and counseling people about budgeting, debt management and the responsible use of credit. The Agency's services help to financially empower individuals, bettering their lives; increasing family stability; improving workplace performance; and ultimately benefiting the entire community.
Advantage CCS offers financial education workshops,
credit counseling
, housing counseling, bankruptcy education classes, and
bankruptcy counseling
in numerous US states. For more information on additional services, class schedules, and States serviced please visit
www.advantageccs.org
or call 1-866-699-2227.
Advantage CCS is an accredited member of the National Foundation for Credit Counseling (NFCC), Certified by the Executive Office for the US Trustee (EOUST), and a member in good standing with the Better Business Bureau of Western Pennsylvania.
Email Advantage Credit Counseling Service, Inc.