Education Location Announces Affiliate Agreement with Jade Learning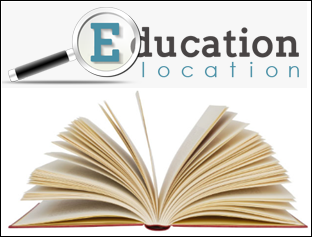 Education Location, the leader in providing students with a one stop resource to find, review, and evaluate online continuing education and licensing courses, is proud to announce a new affiliate agreement with Jade Learning for electrical licensing exam preparation courses and an array of
continuing education
courses for electricians looking to renew their electrical license.
The new agreement adds electrical licensing continuing education courses, and license exam preparation courses to the Education Location portal. Now, students can search by state to find high quality online continuing education courses that lead to electrical licensing or re-licensing.
Education Location focuses on providing only the highest quality courses by rigorously reviewing the offerings of other businesses. The process Education Location uses evaluates not only the course content, but also the cost. They select only those online educational courses that deliver the greatest value for the best price while meeting the highest of educational standards.
By partnering with Jade Learning, Education Location has an opportunity to bring students the best value online continuing education courses and the highest quality continuing education courses for electrician training and
electrician certification
.
Education Location online courses cover a variety of disciplines including
driving schools
, real estate licensing courses, appraiser and home inspection continuing education and licensing courses, cosmetology courses and license exam prep, food handling and food management certification courses, insurance licensing and even continuing education courses for engineering students.
By tailoring the site as a one-stop course referral service covering all states, students have the freedom to locate programs where they are, or where they want to live, opening up options and making the site as flexible as possible for students of all ages.
The ability to review various courses online from a single portal streamlines the search process and eliminates the frustration many students encounter when trying to find education courses or license exam preparation courses in their area. The easy to use set of tools provided on the Education Location site simplifies the process of listing, managing and updating student courses and classes within the portal. Schools can use the portal to enter detailed information about courses, and the delivery of course completion certificates. Schools can also edit their courses, view class rosters and send notices to students all through the Education Location portal.
Education Location is a better way for students to meet their own educational needs, and a better way for schools to disseminate information and present their quality course solutions to students around the country.
"We are pleased to be able to add Jade Learning to our ever-expanding network of quality
online continuing education courses
provider," stated Tom Emerson, President. "We look forward to continued cooperation in delivering the highest quality electrician continuing education and electrician licensing courses to our growing family of students."
To learn more about the Education Location affiliate agreement with Jade Learning, or to research online continuing education or licensing programs in your area, visit us at
http://www.educationlocation.com/
or call 888-767-7212.