Baltimore Plastic Surgeon Dr. Jeff Horowitz Launches New Website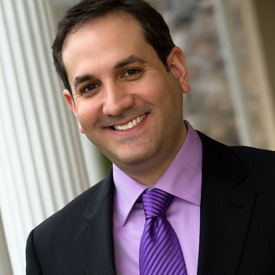 Board certified plastic surgeon Dr. Jeffrey Horowitz and his entire staff are pleased to announce the release of their new website, located at
www.jeffhorowitzmd.com
. The updated website is designed to make Dr. Horowitz's practice more visible to prospective plastic surgery patients in Baltimore, MD.
Dr. Horowitz's new website features comprehensive information on each of the breast, body contouring and facial plastic surgery procedures that he offers. Now,
Baltimore breast augmentation
, tummy tuck and facelift patients can get valuable information about these procedures before stepping foot in the office. This allows patients to feel more comfortable and confident about pursuing surgery, and gives them a chance to identify other questions they may want to ask Dr. Horowitz.
Other useful additions to the website include a before and after photo gallery, where website visitors can see the kind of results that Dr. Horowitz is able to achieve. Website visitors can also learn about Dr. Horowitz's education, training and background to better understand his qualifications as a plastic surgeon. Finally, current patients can use the website for information on financing, booking an appointment or getting directions to one of his two convenient office locations. Dr. Horowitz understands how important it is to choose a great surgeon and is pleased that his new website provides thorough information about his surgical practice.
More about Dr. Jeffrey Horowitz
Dr. Jeffrey Horowitz is a board certified
plastic surgeon in Baltimore, MD
who is pleased to provide a range of breast, body and facial plastic surgery procedures. Over the years, Dr. Horowitz has built a reputation for excellence by providing attentive, professional patient care and beautiful cosmetic results. Some of the patients he treats include
abdominoplasty
,
mommy makeover
and liposuction patients. In addition to offering surgical enhancements, he is a leading provider of minimally invasive procedures, such as
Botox in Baltimore
. To learn more, or to schedule a consultation, contact his practice today at 410-741-3440.