Sindelar Dental Becomes First Dental Practice in St. Louis to Offer Unique New Headache Treatment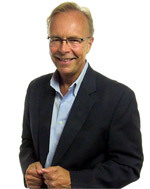 Sindelar Dental
, St. Louis's premier dental office founded by current president of the American Academy for Oral Systemic Health (AAOSH) Dr. Dan Sindelar, announces it is St. Louis' first and only
dental practice to offer headache treatment
using a unique new system, TruDenta. Dr. Sindelar uses a painless system to treat headaches and migraines that are caused by improper muscle forces in the head, neck, and mouth. According to the NIH, over 80 million Americans suffer from migraines, chronic headaches and TMJ while experts estimate that close to 80% of these symptoms could be dental force related.
Dr. Sindelar first evaluates patients for pain to see if the pain is caused by force imbalances in the mouth. Once evaluated, an individual plan is tailored for the unique needs of the patient. Using a combination of sports therapy, neuroscience and advanced dental concepts, the muscles and nerves affected are rehabilitated using a combination of in-office treatments and at-home care. The treatments are painless, needle-free and drug-free.
"I am thrilled to be able to offer headache relief to my patients and to the St. Louis area," said Dr. Sindelar. "This unique method of treating headaches is going to be a breakthrough for many suffering from chronic pain caused by head, neck, and mouth imbalances. I urge anyone who deals with migraines or chronic, debilitating headaches to visit our practice to see if these headaches are dental force-related."
For more information, or to schedule an appointment, visit
stlouisheadachecenter.com
About Dr. Dan Sindelar
Dr. Sindelar is the current president of the American Academy for Oral Systemic Health (AAOSH). He evangelizes cooperation and communication between the medical and dental fields in light of remarkable new dental treatments. By participating with cardiologists in the prevention of heart attacks, strokes, and diabetes, he earned his preceptorship certification, a sign of the importance that the medical community now places on dental care as an essential component of overall health. Dr. Dan was born and raised in St. Louis, where he has run a private practice, serving the community as one of its leading dentists for more than 30 years. Dan focuses on general advanced cosmetic rehabilitation, gum disease, oral inflammation, comprehensive periodontal management, dental sleep medicine, neuromuscular dentistry, and facial pain and TMJ/TMD therapy.
Email St. Louis Headache Center