Blog Hands Featured as an Elite Kred Blogger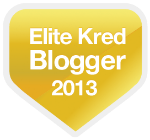 In order to tap into their most valuable influencers, Blog Hands joined Kred. Within months, they have not only become a major influence in their circles, but they have also climbed into the Kred's leaderboard. The story between Blog Hands and Kred began when Blog Hands went looking for a social analytics platform that could confirm their efforts at influencing their blogging networks war fruitful.
"We're in our second year of business starting this month and we're proud of what we've been able to accomplish in this time," said the BlogHands Media contact, Christopher Barber, "We think this recognition from Kred is just a start for this year and looking forward to another amazing year."
Already taking center stage in Blog Hands online social analytics, Kred has already been compared with Klout, where it has stood up to the challenge, at least according to Blog Hand's media contact, Christopher, who also adds that [they've] "been more active users of Klout as a social influence metric but this recognition created a renewed interest in Kred's unique system."
About BlogHands
Blog Hands is a formidable team of inbound marketing consultants, copywriters and web developers who keep hundreds of blogs updated with their blog writing service that creates SEO ready content that is targeted at various internet niches. Some of the services that Blog Hands offer their clients include creating new blog content, performing keyword research, and promoting blogs posts through social media.
Blog Hands shoulder the challenge that various bloggers face when it comes to keeping their blog fresh and relevant to their audience. They do this in an easy, stepwise approach that begins with a comprehensive interview between the SEO consultants at Blog Hands and their client that seeks to identify the SEO readiness of the current blog and the content the blog provides its audience.
With this understanding, Blog Hands team goes into brainstorming, keyword research and content development as the next step. With a satisfactory concept and relevant content, the implementation follows soon after. Blog Hands services are available online at the following address
http://bloghands.com