Thrive Health Fair Launches to Inspire Business and Personal Health in Gilbert Arizona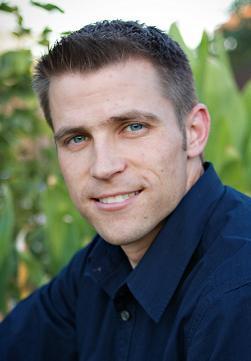 April 11, 2013 (GILBERT, ARIZONA) The Thrive Health Initiative is announcing the Inaugural Thrive Health Fair to be held in Gilbert, Arizona. The three day event will be held April 25th – 27th at the Power Ranch Barn and each day is tailored to focus on a different arena of health. Day 1 focuses on Business Health, Day 2 is dedicated to Health Education, and Day 3 is a Community Health Day.
On Day 1 (the Thrive Business Day), selected business leaders will educate and empower local business owners who want to learn how to keep their businesses healthy, resulting in profitable growth, no matter what the economic indicators look like. Co-founder Justin Rohner stated, "Healthy businesses mean a healthy economy. It's no secret that the economy has an impact on how we do business. We have found that through collaboration, we are seeing businesses thrive; regardless of economic factors." The business education day is open to any business leader in the Valley, but seating is limited. More information is available at:
http://www.ThriveBusinessDay.com
The Thrive Health Education Day is led by Dr. Jason Mulder, a Gilbert wellness physician, who also hosts a radio show in the Valley (The Dr. Jason Show.) This day will highlight topics important to our community such as:
Natural living as a primary source of healthcare.
Noninvasive (natural) forms of healing as a secondary form of healthcare.
Medicine and surgery as a tertiary form of healthcare.
Providing funding for the health care needs of underprivileged families.
Dr. Mulder states "As a nation, our health is declining rapidly. We can't expect to achieve different results by doing the same thing. It is my mission to unite like-minded individuals to create a voice that will elicit a change in the way America approaches health."
Seating is limited, so Dr. Mulder encourages those interested to enroll as soon as possible. Speakers for the Health Education Day include Dr. Troy Amdahl, Dr. Brett Brimhall, and Dr. Matt Mannino. The full agenda is available at:
http://www.ThriveEducationDay.com
The Community Day (Day 3) is being co-sponsored by The Power Ranch Community Association and supported by the Town of Gilbert, in addition to several local health-minded businesses. Participants will run in support of making quality healthcare more accessible to the community. For those who are not runners, there will be plenty of family-centric activities including:
10k TAG Team Relay (5-person Team)
Family Fun-Run with Mascots
Outdoor Fitness Activities
Free Health Screenings
Healthy Food Vendors
The event starts at 7:30am on Saturday, April 27 and the run starts at 8am. Those interested can register for the Community Day at
http://www.thrive10k.com
.
A portion of the proceeds from this event will go toward funding the accessibility and affordability of top preventative and healing treatments for deserving, yet under-served families in our community.
For more information contact Justin Rohner at (480) 332-8233 or
Justin@ThriveHealthFair.com
or visit:
http://www.ThriveHealthFair.com
About The Thrive Health Initiative
The Thrive Health Initiative is an organization comprised of local entrepreneurs, community leaders, healthcare professionals, and wellness advocates who work in collaboration to unite like-minded individuals, business, and communities to create a voice for change in the health of our nation. The primary mission of The Thrive Health Initiative is the emphasis on natural living as a primary source of healthcare, natural healthcare as a secondary form of healthcare, and medicine/surgery as tertiary forms of healthcare. The secondary mission is to provide funding for natural forms of living and healthcare for underprivileged families.
Email Thrive Health Initiative