Avalon Waterways Celebrates 10 Years of River Cruising With Impressive Depth & Breadth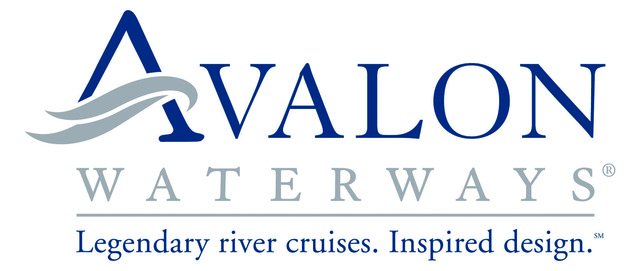 "Where do you want to go?" "What do you want to see?" In 2014, Avalon Waterways (
www.avalonwaterways.com
) is prepared to answer these questions – and more – with, "No problem, we have the cruise for you!" With cruises on five (5) continents, 340 guaranteed Europe departures, 50,000 berths and 42 itineraries – this award-winning cruise company is confident it has a cruise to fit any traveler's interests and needs.
"We cruise internationally for different reasons," said Patrick Clark, managing director of Avalon Waterways. "Some of us go to learn about new cultures, some for inspiration and enrichment and others for a stress-free getaway. Regardless of the need for a vacation, a traveler's curiosities or the destination of choice – be it Europe, Asia, Egypt or South America – we have a cruise that will not only meet her needs, we will exceed her expectations."
In Europe, Avalon Waterways offers such popular 8-day itineraries as Burgundy & Provence, The Legendary Danube and Romantic Rhine as well as 15-day Magnificent Europe – vacations perfect for first-time river cruisers. For more experienced European travelers, Avalon has a list of unique, off-the-beaten path choices like 9-day Austrian Highlights & Bavaria, 10- or 12-day Capitals of Central Europe and 13-day Highlights of Germany.
The company also provides travelers a "taste" of river cruising with 4- and 5-day Danube cruises and cruise-only options as well as 24-day multiple
river cruise itineraries
for travelers interested in a more in-depth, panoramic experience.
Outside of Europe, the company also provides cruisers a plethora of choices including a NEW! From the Inca Empire to the Peruvian Amazon. On this 11-day cruise and tour itinerary, travelers will enjoy the ONLY 5-star luxury experience on the Amazon, Yarapa, Yanalipa and Ucayali Rivers aboard the MV Aria.
To meet demand for unique and exotic cruises in Southeast Asia, Avalon Waterways is also providing travelers a 14-day Fascinating Vietnam, Cambodia & the Mekong River itinerary aboard the new Avalon Angkor (2012). "Named after Angkor Wat and featuring only 16 staterooms, this is the first- and only- passenger ship built to cruise all the way from Ho Chi Minh City to Siem Reap," said Clark.
For a cruise closer to home, Avalon Waterways also offers travelers special departures aboard the American Queen. They are: 11-day Fall Foliage Spectacular: From the Windy City to the Twin Cities and 12-day America's Heartland: From Music City to the Big Easy.
"We have put together more than 100 cruise package possibilities on the greatest waterways in the world, each featuring unparalleled choice and land programs with VIP access to the world's must-see sites," said Clark.
For more information, visit
www.avalonwaterways.com
and "like" us on
Facebook
.
ABOUT AVALON WATERWAYS
Award-winning Avalon Waterways offers travelers the youngest, most innovative fleet of ships in Europe, China, Southeast Asia, Egypt and the Galápagos. Our travelers have inspired us to utilize more than 80 years of travel expertise to design the best river cruise experience possible. We've taken everything special about river cruising and made it even better-down to the last detail. Our views are panoramic and spaces large and inviting; comfort is king and dining both personal and flexible. And, thanks to our partnership with Globus, our itineraries are legendary. By design, Avalon cruisers are privy to all-inclusive access to a destination, including guided sightseeing in every port, VIP entry into key destinations and unparalleled cultural immersion and storytelling thanks to highly skilled Cruise and Tour Directors. In addition to countless trade accolades, Avalon Waterways has garnered some of the industry's most prestigious honors: Among them, the river cruise company was voted the Best River Cruise Line in 2010 by Cruise Critic editors, among the top 5 river cruise lines in Travel + Leisure's 2011 World's Best Awards and Condė Nast Traveler's 2011 Reader's Choice Awards; the river cruse line was also chosen as the "Best Value in River Cruising" by Arthur Frommer's Budget Travel. Avalon Waterways is part of the Globus family of brands.
Consumers can book an Avalon Waterways vacation or request brochures by visiting a preferred travel agent or by calling the following toll free number: 1.877.380.1535. For more information, please visit
www.avalonwaterways.com
.