Dr. Jennifer Harrington Launches New Website for Minneapolis CoolSculpting Patients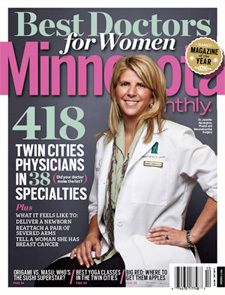 Dr. Jennifer Harrington, a premier plastic surgeon in Minneapolis, has launched a new website dedicated to educating patients on the CoolSculpting,
non-surgical fat removal
procedure. Dr. Harrington hopes that the new website will educate patients on this revolutionary body contouring treatment, and encourage them to seek treatment at her state-of-the-art practice in Minneapolis.
Dr. Harrington's new website, located at
http://www.coolandsculpt.com
, is a comprehensive resource on non-surgical fat removal and body sculpting. Patients who are interested in pursuing cosmetic enhancement but are apprehensive about undergoing surgery, such as tummy tuck or liposuction, can learn about the risks and benefits of
CoolSculpting
, as well as the remarkable results the procedure affords. The website also features a robust before and after photo gallery of patients who have been treated by Dr. Harrington.
In addition to learning about the procedure, prospective Minneapolis CoolSculpting patients can get to know board certified plastic surgeon Dr. Jennifer Harrington. Information about her education, training, experience and recognitions, including being named a "Top Doc" by Minneapolis / St. Paul Magazine is available on the website. Dr. Harrington and her staff trust that providing patients with information about her credentials will help them feel comfortable about pursuing treatment at her practice.
Finally, patients can use the new website to get information on travelling to Minneapolis for surgery, and financing plastic surgery. Helping patients get all of the information they need ahead of their surgical consultation allows for a convenient and comfortable treatment process.
More about Harrington Plastic Surgery
Harrington Plastic Surgery is a leading provider of cosmetic and reconstructive surgery in Minneapolis, St. Paul and Edina, MN. The practice offers a wide range of surgical and minimally invasive procedures for the skin, face, body and breasts. As a premier plastic surgeon, Dr. Jennifer Harrington is committed to offering patients the very latest and safest surgical techniques. Over the past several years she has helped many patients achieve their ideal physique through non-surgical body contouring, known as Coolsculpting. To learn more about this innovative procedure, or to
schedule a free consultation
, contact her practice today at 651-290-7600.
Email Harrington Plastic Surgery