World is 10% closer with Peregrine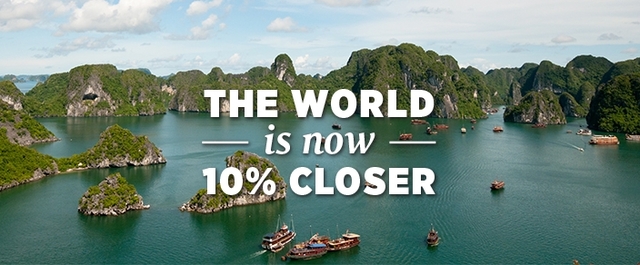 Peregrine
is taking 10% off trips, bringing the world even closer for those travellers looking to unlock the secrets of a destination.
"We love taking people to the heart of a place, which is why we use local leaders who were born and raised there," said Glenyce Johnson, Managing Director.
In Vietnam, Phong Tran will take you to his hometown of Hue where you can taste his favourite dish - caramelised mackerel cooked in a clay pot with red shallots and ginger.
In Italy, Francesco Carpegna loves taking Peregrine travellers beyond the famous town of Positano
to the nearby Lattari Mountains. "These are my passion," he said. Bump into locals on the trail, eat at tiny family owned restaurants and discover the untold possibilities of Francesco's hometown.
"I'm very proud to be Indian and especially proud to come from Rajasthan, the land of the Kings," said Rani, another Peregrine local leader.
"I find that whoever I take into these areas comes back with a phenomenal experience of understanding the local culture and interacting with the people," he said.
"The doors open. You have experiences with people which are real experiences and I think that's what makes the difference. So you're not just travelling in a capsule looking at sights and sounds, you're actually feeling it."
Get 10% off all Peregrine trips (excluding Polar, Peregrine Reserve and extensions) when you book by 3 May 2013.
For enquiries view:
http://www.peregrineadventures.com/world-sale
About Peregrine
Peregrine has 35 years experience taking small groups into the heart of a destination. Passionate local leaders, boutique accommodation and private transport mean anywhere is possible with Peregrine.
Email Peregrine Adventures