ABN Save Announces the Addition of Dollar Rent a Car and Thrifty Car Rentals to Their Discount Network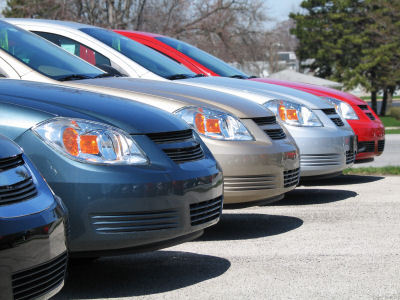 Allied Business Network (ABN Save) announces the addition of two new car rental discount partners aimed at meeting the needs of the price conscience driver – Dollar Rent a Car and Thrifty Car Rentals. These two new partners are a great compliment to the Hertz program already in place for ABN Save members. The Hertz program for ABN Save members offers a Business Rewards Program that provides loyal Hertz renters the chance to save up to 20% on transactions and earn free rental vouchers. These are just a few of the many perks of the Hertz rental car program geared towards businesses. The Dollar and Thrifty discount programs are geared more towards leisure and/or cost conscience consumers. Now members of ABN Save can choose to rent a car at a discounted rate based on their business or personal needs from any of these three companies quickly and easily.
The partnerships between Dollar and Thrifty offer ABN Save members the chance to save 5% off reservations made online or by phone with each respective partner. The
Dollar Rent a Car discount
and
Thrifty Car Rentals discount
are both available through the use of Corporate Discount numbers (more commonly known as CD #s). Dollar CD # TB7086 and Thrifty CD # 0010230792 activate the 5% discount for renters.
Dollar Car Rental has over 1,500 locations across the world and can often be found near airports and other suburban locations, offering convenient and accessible locations to pick up or drop off a rental. Thrifty Car Rentals has more than 1,000 locations worldwide..
President of ABN Save, Jack Bergman, had this to say about the new partnerships with Dollar and Thrifty:
"We're very happy and excited to announce Dollar Rent a Car and Thrifty Car Rentals as the newest discount partners in the ABN Save membership network. The addition of these two partners solidifies our reputation as the largest business network available for entrepreneurs and small and medium sized business owners."
About Allied Business Network
Allied Business Network (ABN Save) is a collaboration of business owners, individuals and employees who utilize the group's buying influence to negotiate substantial price reductions of 5-85% off on a large range of national suppliers. To join ABN Save for free, visit
http://www.abnsave.com/JoinABN.html
and fill out the online application. Member to ABN Save is completely free of charge. For further information, you can reach the Member Support Team at (724) 715-7421 or via email at
info@abnsave.com
.
Email Allied Business Network