Electronics Manufacturing Service Provider ControlTek, Inc. Holds Kaizen Events to Promote Lean Manufacturing Efforts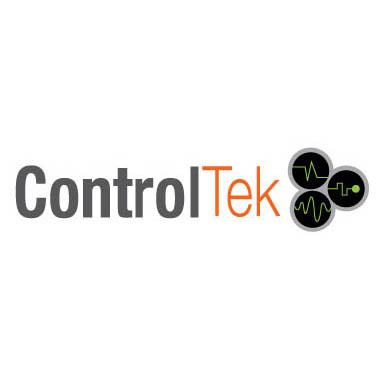 The road to Lean Manufacturing is long, and few understand this better than longtime Vancouver Electronics Manufacturing Service provider ControlTek, Inc.
"ControlTek takes the Lean Manufacturing journey to heart as an organization," says ControlTek VP of Marketing & HR Stacey LaFrazia Smith. "Our culture is centered on a long-range view of our business, and Lean Manufacturing, continuous improvement of our processes, and staff training is all part of that. We believe in creating partnerships with our customers and our employees, and to do that we need to make sure they're well supported."
One way the
electronics manufacturing services
company works towards Lean Manufacturing is with Kaizen events. Kaizen as a manufacturing philosophy focuses on constant improvement; small, ongoing changes that reduce waste and improve productivity. The events involve all employees, from C-Level to the assembly line, in cross-discipline teams focused on a particular area or process within the manufacturing plant. These teams of five to eight employees work diligently in one week sprints to find new solutions to improve productivity and reduce operational waste.
ControlTek's last Kaizen event in March focused on identifying products that could be grouped into one production line. By grouping products requiring similar
circuit assembly
or other electronics manufacturing processes together, employees were able to create quick turn, one piece flow production, reducing set-up and WIP time and decreasing overall production lead times for faster delivery to ControlTek customers.
"The Kaizen events give all of our employees a chance to enact change within our company," says LaFrazia Smith. "They also create unity behind our efforts toward Lean Manufacturing as a manufacturing philosophy for ControlTek."
ControlTek's Kaizen events are just one way the electronics contract manufacturing company is working towards Lean Manufacturing goals. In coming years, ControlTek will also invest in employee and management training initiatives made possible in part using grant monies received from the Washington Job Skills Program and the Southwest Washington Workforce Development Council.
The JSP grant money has helped ControlTek fund Lean 101 training for the entire organization, from workers on the floor to top management. This training will continue through the end of 2013 and includes Lean English Essentials, additional training for ControlTek employees for whom English is a second language. The Essentials course provides "essential" training in Lean terminology and key learning points.
"Each ControlTek employee undergoes this training, providing all employees with a general understanding of Lean Manufacturing ideology, which we then reinforce with events like the Kaizen workshops," LaFrazia Smith says.
The MISTI (Metro In Sourcing Training Initiative) grant offered ControlTek the opportunity to train its Program Managers in all aspects of manufacturing – from customer service and operations to accounting and finance. The MISTI grant was awarded to the SWWDC which then divided funds among several SW Washington businesses. The goal of the MISTI program is to provide certification and employee training in order to support the manufacturing workforce.
"We consider ourselves very fortunate to be able to offer these programs, and look forward to rolling these and other initiatives out over the next several years to help create the long term results we hope for."
About ControlTek (
www.controltek.com
)
Founded in 1971, ControlTek provides electronic manufacturing services for the medical, industrial, semiconductor, Aerospace and Defense (ASD), and consumer products industries. Services offered by ControlTek include circuit assembly, cable assembly, box build, EMS test development and
electronic design engineering
.