Monge & Associates Sponsors Diabetes Expo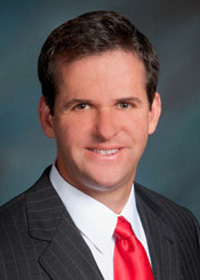 ATLANTA, Ga. -
The Accident & Disability Attorneys of Monge & Associates
announces it will be attending the ninth year of the FOCUS on Diabetes expo at Cobb Galleria on April 27.
"Our team is dedicated to helping those in need in what could be the most difficult times of their lives," said Scott Gregory Monge, firm founder. "This expo is a great chance for us to get out in the community and help connect people to the resources that will bring them success."
The expo will be host to helpful workshops and seminars, health screenings, a seniors pavilion and cooking demonstrations all geared toward diabetes education. With more than 1 million Georgians affected by the disease, this expo is a huge resource for those with diabetes, those at risk of diabetes, family members and caregivers.
Unfortunately people with diabetes often suffer from other health conditions like high blood pressure, foot and eye complications, and heart issues. To help those who have long-term disabilities associated with diabetes, the Firm will provide useful information and help them through the often long and difficult process of filing a claim.
"This event is great for the community," said Scott G. Monge. "With health screenings and educational seminars and demonstrations, the expo will offer so many tools and resources for those suffering from diabetes. It's an opportunity to change the future of the disease and its role in the lives of those suffering from it and those at risk."
The FOCUS on Diabetes expo runs from 9 a.m. to 3 p.m. and is a free event organized by the American Diabetes Association.
Email The Accident & Disability Attorneys of Monge & Associates