Fidelus Technologies to Offer Free Software License to UCC Partners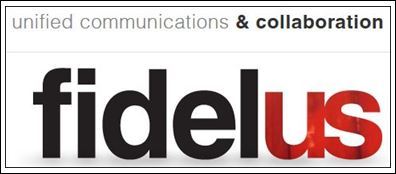 New York, NY
– Fidelus Technologies, the industry's leading provider of innovative software solutions will offer complimentary software licenses to Cisco Unified Communications and Collaboration Partners. With this free license, business partners can experience, first-hand, how Fidelus software help organizations save time and money.
Fidelus Software Solutions
are powerful, easy-to-use and implement. The software suite plugs into Cisco Unified Communications Manager (7.X – 9.X), is compatible with Business Edition 6000 and includes Fidelus Console Operator, Provisioning Manager Express and Global Directory. Fidelus Console Operator is an award-winning solution that requires no back-end server and streamlines answering and routing call volume. Provisioning Manager Express allows you to easily add and modify users and devices from a single web interface. Global Directory reduces user frustration and allows employee names to be searched by entering a single key press for a letter, as opposed to the multi-press approach used in most directory search forms.
"We are excited to share our software innovations with the UCC Business Partner Community" said Matt Kalmenson, Vice President, Sales and Marketing. "Using our software will give partners an appreciation of how our powerful, easy-to-use solutions streamline UCC environments and help organizations work smarter and faster."
To learn more about Fidelus software and to get your free license, email
solutions@fidelus.com
, or call us at 1-866-FIDELUS.
About Fidelus Technologies:
Fidelus Technologies
is a leading provider of Unified Communication and Collaboration Solutions. Their fanatical approach to client service, coupled with specialized technical expertise, a full service offering, and over a decade of experience in enterprise class solutions, gives them a unique understanding of how UCC solutions can be leveraged in any organization.
Email Fidelus Technologies