CSI's ESL Academy Publishes an Infographic for Study Abroad Statistics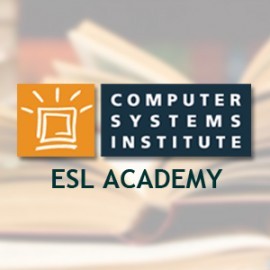 April 19, 2013 - For many American students, study abroad is part of the college experience. In fact, in the past two decades, the number of US students who participated in study abroad has tripled. Data also shows that the same trend holds true for college and university students from many countries around the world.
The 2011/2012 academic year produced a record high for international students studying in the US at 764,495 students, representing a 6% increase over the year before. Today, there are 31% more international students studying in the US than there were a decade ago. Major increases in enrollment have been seen in Chinese, Saudi Arabian, Brazilian, Russian, French, British, Iranian, Indonesian, Venezuelan, Vietnamese, and Mexican students. However, Indian, South Korean, and Japanese students have come to America to study in declining numbers.
The shifts in student enrollment are driven by the growing or declining economies of nations relative to one another, educational incentives favoring either study abroad or at home, location of employment opportunities, and government-sponsored scholarships for study in certain regions.
While large numbers of students traditionally flock to certain states (California, New York, Texas, Massachusetts, and Illinois), lesser known locations are becoming more popular with international students. In particular, Pennsylvania, Florida, and Indiana have seen large increases for international students for the 2011/2012 academic year.
International students have different motivations for attending school in the US. Some consider study abroad a way to enhance their career opportunities either at home or abroad. Some are eager to improve their English language skills through an intensive ESL immersion program. Others value the high standards and reputation of American colleges and universities. Some study abroad to pursue a specific major or course of study. No matter the reason, more students are enrolling in US institutions of higher education, creating opportunities to broaden global perspectives for both themselves and their US classmates.
To see the full infographic on study abroad, visit
http://esl.csinow.edu/en/blog-en/entry/international-education-an-infographic-about-international-students-in-the-us
.
The CSI ESL Academy offers non-native English speakers classes in speaking, listening, and writing skills to prepare students to attend college in the US. With campuses in Worcester, Charleston (Boston), Chicago, Lombard, and Skokie, English classes are administered to students at all levels of proficiency. Advanced language students may choose to focus on literature, writing, or communication. Business English and Career Programs are also available to students with high proficiency in the language. For more information about admissions requirements and program curricula, contact the ESL Academy today.