Next Generation Financial Services startup Tradier partners with ETNA Software to accelerate launch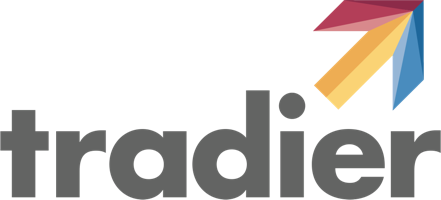 Financial services cloud provider
Tradier
announced today that it has entered into a strategic technology relationship with ETNA Software to provide key components and platform development services for its core platform. This marks a considerable milestone in the upcoming launch of Tradier.
Tradier offers an innovative set of platforms, APIs and distributable modules to serve trading platform providers and banks. Tradier had been on the lookout for months for a software platform provider that offers products that could be effectively customized and adopted to meet its requirements.
"The technology team from Tradier is working diligently with ETNA and we are excited and impressed with the ETNA team and most importantly their level of commitment" said Jeyashree Chidambaram, Co-founder and VP of Trading Technology at Tradier.
"We are very excited about the selection from Tradier and are looking forward to the partnership between our two innovative firms" said Roman Zhukov, CEO of ETNA Software. "We are happy to offer our platform to Tradier as they are getting ready to launch."
About Tradier, Inc.
Tradier, Inc. (
www.tradier.com
) is a financial services cloud provider that offers a groundbreaking solution to serve platform providers. The
Tradier
solution features an innovative set of fully hosted API's, modules and "out of the box" tools that are leveraged by a growing list of providers.
About ETNA Software Corp.
ETNA Software Corp. (
www.etnasoft.com
) is one of the world's leading financial software solutions and technology services providers. Headquartered in New York City ETNA Software provides customizable solutions for online brokerage, execution, routing and crossing, clearing, compliance, risk management, back office automation, portfolio management and algo trading of all asset classes. ETNA Software's products received numerous industry awards.
Tradier Contact:
sales@tradier.com
11006 Rushmore Drive, Suite 280
Charlotte, NC, 28277
http://www.tradier.com