Advantage CCS Publishes White Paper on Debt Management Programs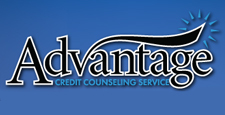 There can be much confusion around debt, and for those seeking a way out of it, the distinction between "debt management" and "debt settlement" is an important one to know. Advantage CCS recently published a white paper explaining the differences between the two methods of tackling debt and the consequences they each bear for the debtor.
As explained in the white paper, debt management programs, offered by specialized debt management or credit counseling agencies, are often more desirable for those trying to get rid of credit card debt. Often debt management organizations will be able to negotiate with credit companies for lower interest rates, fee waivers, and even a reduction of accrued interest. This helps reduce credit card payments to a more manageable size so that people are able to pay off debt faster (within a few years), learn more responsible credit habits, and possibly rebuild their credit scores.
Debt settlement, on the other hand, aims at eliminating portions of the debt entirely. This method first requires debtors to completely stop making credit card payments. After halting payments for several months, debtors send monetary installments to their debt settlement coordinators, who will hold the money in an agency-controlled account. After they feel enough money has accumulated (sometimes taking a few years), settlement agents will begin negotiating with credit companies to reduce the debt owed. This strategy offers no guarantees of success and relies on the creditor's willingness to accept partial rather than full reimbursement. If negotiations fail, the debtor will be in worse shape than he or she originally was.
Debt settlement and debt management also have different consequences in terms of taxes, credit score, and service fees/costs. For more information about how debt management programs and debt settlements can impact the lives of those in debt, read the full white paper at:
ww.advantageccs.org/whitepaper_debt_settlement.html
.
Advantage Credit Counseling Services provides counseling for bankruptcy, consumer credit, debt consolidation, and debt management solutions. As a non-profit agency, Advantage CCS helps clients eliminate their debt through budget and counseling services, financial management plans, and online educational sessions. For qualified individuals, Advantage CCS can offer free debt management programs. To hear more about financial counseling and education services, contact Advantage CCS today.