Classic Tub Repair Is Now Offering Eco-Friendly and Low VOC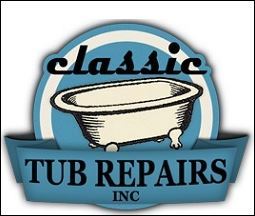 Using products that are better for the environment is an important choice these days. Classic Tub Repair is a kitchen and bathroom remodeler that gives you better options for creating a like-new kitchen or bathroom without the harm to the environment that interior remodeling can often lead to.
Bathtub refinishing
with eco-friendly, low VOC glaze will make a bathtub look like new again. Instead of throwing the old tub in the landfill where it will remain for centuries and then purchasing a new one that takes energy to produce, bath tub reglazing produces the same results without the negative impact. Since volatile organic compounds (VOCs) also have the potential to cause health problems, these products are also safer for you and your family.
Most people's goal for bathroom or kitchen remodeling is to create an updated look on items that are chipped, scratched or otherwise damaged. Classic Tub Repair uses top-quality low VOC products to restore kitchen counters, bathtubs and shower enclosures so that your remodeling job is better for the environment, for your health and for your wallet. Bath tub reglazing and refinishing of fiberglass, porcelain and ceramic surfaces is a cost-effective solution for updating your home without the investment that replacing existing bathtubs, counter tops and other surfaces would be.
Classic Tub Repairs has built a solid reputation for their high quality of craftsmanship as a bathroom remodeler for many California home and business owners. In addition to their residential services, they also provide high-quality cost-efficient refinishing for commercial needs such as hotels and apartments. In addition to saving money on a large scale, refinishing existing bathtubs and other surfaces instead of replacing them will have a huge impact on the environment. The eco-friendly and low VOC products used will make refinishing a better choice for everyone!
About Classic Tub Repair
Classic Tub Repair
is located in Camarillo, CA and has been offering its services since 1989. They have a solid reputation as a kitchen and bathroom remodeler and use only low VOC, top-of-the-line durable, quality products for their services. They also carry a valid California State contractors' license and are fully bonded and insured. They can provide you with a free quote so that you can compare the savings you can enjoy for your bathtub or kitchen remodeling job. You also have the added benefit of knowing you are doing your part for the environment by making an eco-friendly choice. For more detail please visit,
http://classictubrepair.com/
.