Eyeflow Makes the Elite Kred Bloggers 2013 Leaderboard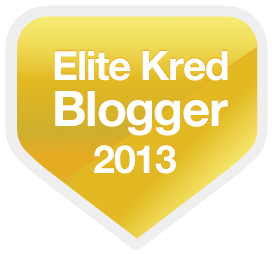 There are an estimated 31 million bloggers in the US alone. From these staggering numbers, Kred ranks bloggers in terms of quality to offer some recognition to those who make valuable contributions to their online communities. Out of over 600 top influencers and 600 top outreachers, Eyeflow now ranks Top Outreacher #483 with a score of 334 Influence and 2 Outreach. To go along with this achievement, the SEO firm has been awarded an Elite Kred Blogger 2013 Badge.
Kred Outreach can be thought of as informational generosity. Points for Outreach are awarded for engaging with others and helping them spread their message through retweeting, following, liking, or sharing their content. In other words, how much a blog interacts with the online community determines the Outreach score. This score is cumulative and will never decrease.
Kred Influence, on the other hand, is a measure of trust. The more a blog's content is shared, commented on, subscribed to, liked, etc., the more Influence points a blog gains. Essentially, Influence is determined by how much others engage with the blog. Influence scores range from 0-1,000 points; Outreach scores range from level 0-12.
For serious bloggers and company-run blogs, being a Kred top influencer or outreacher can have its advantages. Kred is a useful social metric that's increasing in popularity. Kred scores show how active and trusted blog owners are within the online community through a transparent rating system. For bloggers who have a strong reputation for community engagement, their clout may enable them to have more successful interactions with fellow blog owners and even open up channels of communication that would not have been otherwise possible.
To get on the leaderboard and see where you would rank, submit your Twitter ID to Kred here:
http://bloggers2013.kred.com/
. From this page, users can also see current blogger rankings and access bloggers' Kred profiles, including Eyeflow's.
Eyeflow Internet Marketing is an SEO consulting firm in Pittsburgh's historic South Side. A team of SEO professionals, copywriters, graphic designers, and web developers is always seeking new ways to help clients improve their online visibility through a number of on-page and off-page optimization services. Eyeflow is a long-time proponent of organic search engine optimization techniques and educates clients about the latest in SEO and inbound marketing as it progresses through SEO marketing campaigns. For more information about how search engine optimization can help boost your brand's visibility and access a greater audience, contact Eyeflow for a free proposal:
www.eyeflow.com
.
Email Eyeflow Internet Marketing