PALS Certification Online Updates by United Medical Education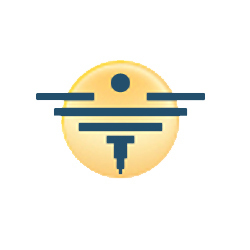 Pediatric Advanced Life Support or PALS certification online has been expanding in the healthcare system.
ACLS-PALS-BLS.com
course providers have been constantly updating their PALS certification online courses to meet the current guidelines of the American Heart Association and the ILCOR. Now students can take their PALS certification course online and know they are learning the most up to date techniques as proven by evidence based research. Teaching institutions and hospitals that require interaction with a pediatric patient population commonly requires PALS certification. PALS online provides medical professionals not only the ability to learn life saving interventions that can be used on individuals between the ages of birth to adolescence but to also stay up to date on the most current techniques and technology.
www.ACLS-PALS-BLS.com
has been working steadily with a staff of healthcare workers to build a convenient and easy to understand system for PALS certification delivery online. Currently ACLS-PALS-BLS.com is offering PALS through an automated online teaching, testing, and delivery system so all waiting by the student is eliminated. The student can complete the course at their own pace without feeling rushed or held back by the subject matter or other students.
The convenience of an online PALS course is unmatched when compared to live PALS certification courses. Live courses are not regularly offered and are often held in unfamiliar locations. As a student in a live course you will often have to learn the material in one or two sessions over the course of a weekend. This is an insignificant amount of time to commit new important life saving information to memory. ACLS-PALS-BLS.com allows students unlimited access to their course materials both before and after successful test completion. This assures that the students have the opportunity to learn the material sufficiently to pass the exam but also gives them the opportunity to continually review the material to keep the interventions and guidelines fresh in their minds.
ACLS-PALS-BLS.com offers other online certification courses besides PALS. These include ACLS certification online and BLS certification online. ACLS certification online is advanced life saving interventions for adults. ACLS online courses are commonly taken and performed by healthcare providers that work on emergency response teams in both the field and hospital settings. ACLS online has been designed for the busy healthcare provider that puts their patients and career first.
BLS certification
online covers the basic interventions required to save a life until more advanced techniques can be implemented. BLS certification should be taken by every individual layperson to greatly expand the number of providers in our communities. ACLS-PALS-BLS.com now provides an automated online course that the layperson can easily understand and complete in under an hour. Simply taking an online BLS course can greatly increase someone's confidence when a life-threatening event occurs. Now students finally have a sensible online option regarding their PALS certification outside of an unfamiliar classroom setting.
Email www.acls-pals-bls.com/blog/acls-certification