Girls Are Making the Switch to Non-Toxic Nail Polish and Nail Care Products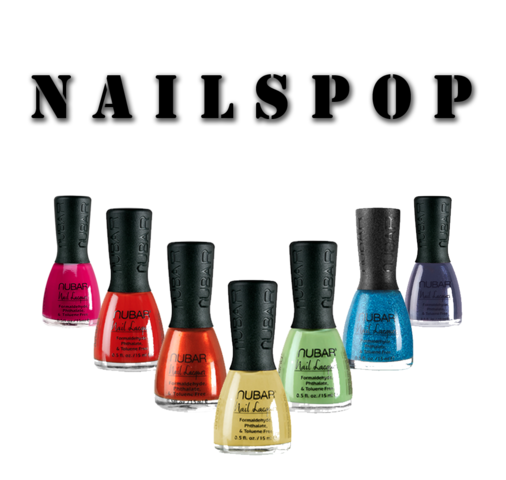 The new NailsPOP.com carries an extensive line of nail care products, all of which are safe and non-toxic. NailsPOP.com products do contain harmful additives like formaldehyde, phthalates or toluene, which are often found in other leading nail care lines. Animal lovers will also be happy to know that all of the
non-toxic nail polish products on NailsPOP.com
adhere to the standards set forth by People for the Ethical Treatment of Animals and all of the products are certified vegan and cruelty free.
You know your nails can impact your overall image. When dressing for a night on the town, your nails can add that pop of color, shine, or sparkle to give your outfit a dramatic finishing touch. Even on days where you're simply relaxing at home in sweatpants and your favorite sweatshirt, a well manicured set of nails can help you feel beautiful. When the summer heat ushers in sandals and barefoot beach strolls, an attractive pedicure will complete your breezy summer look. From timeless reds to wildly exotic duotone hues, NailsPOP.com nail polishes will make your nails a focal point of every outfit you put together.
Whether you prefer the subtlety of sheer classic hues or the excitement of nails with dramatic impact, NailsPOP.com has the look for every style. Choose from any color or hue on the color wheel; from pretty pastels and bright tropical hues to metallic shades and bold jewel tones. Current trends, including today's hottest greens and an epicurean array of chocolate, espresso and mocha colors, will keep you in fashion and your nails in top condition. There are dozens of color and style categories to browse through; from the purples of the Cleopatra collection to the Parisian pinks. Nail lacquers are also available in a variety of textural appearances such as smooth chrome, glitter, sparkles, and liquid metals. French manicure enthusiasts will find everything needed for the classic look in shades ranging from bridal white to the palest pinks and aquamarines. In addition to the healthy benefit of being carcinogen-free, Nubar nail lacquers from NailsPOP.com deliver the beauty benefits of providing maximum coverage, drying quickly, and performing longer than the alternatives.
Cosmetics have been a part of westernized culture for thousands of years, but new applications, trends and products are created each year. The newest addition to the cosmetics world is called gelicure or gel nails. Gel nail polishes have been embraced for their durability. The gel polish is applied to nails in the same way as traditional nail lacquers and then cured onto the nail with the use of ultraviolet or LED lamps. The result is a glossy finish that is resistant to chipping and peeling and lasts for more than three weeks. Gel nail polish soaks off in just fifteen minutes when you are ready to swap out your look and the natural gel nail lacquers at NailsPOP.com have even been reported to strengthen and nourish the nail.
Nail art has evolved to new planes that span far beyond the scope of traditional polish colors. Choose from a collection of pens and brushes to create stripes, color blocks, swirls, waves, and designs. Alternately, peel-and-stick decals will quickly bring the blank palette of your polished nails to life. Add bling to your gel nails with one of the bedazzling nail jewel glitter powders.
NailsPOP.com carries natural nail polish and acetone-free nail polish removers
that are fortified with calcium and potassium and won't damage nail surfaces. A battery powered nail polish remover and cuticle-massaging machine provides another option for a safe, effective and gentle nail polish removal experience.
NailsPOP.com also carries a full line of nail care products to give your hands the luster of beauty and health. Find nail files that will buff and shine nails in minutes. Find manicure instruments such as nail clippers, cuticle clippers and pushers, nail shears, pedicure clippers and nail tip clippers to assist in complete home nail care. Pamper your feet before every pedicure with a spa treatment regimen with massage oils, foot scrubs, butters and soaks. Choose from an aromatic assortment of cuticle oils and hand and body lotions to moisturize hands and feet. Applications of base and topcoats will strengthen nails and enhance the duration of your manicures and pedicures.
With so many glamorous looks and exciting colors to choose from, NailsPOP.com visitors may have trouble deciding between all of the amazing nail care items. Take the opportunity to shop for birthdays and holidays. Pre-made collections make excellent gifts, but you can always mix and match to make the perfect selection for your friends and loved ones. The extensive selection at NailsPOP.com is one beauty resource that you won't be able to keep a secret.
Whether your style is bold, trendy, sassy, flirty or classic, NailsPOP.com has your look covered. Join the health revolution with healthy, safe, and beautiful nails. Put your best hand forward and begin browsing the site that fashion mavens are calling the next big thing.