MedToYou Adds a Finance Interface to its Website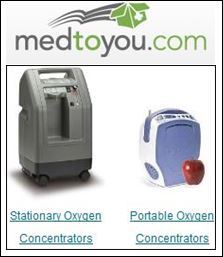 Their years of experience at providing medical equipment and health products to patients at affordable prices has given MedToYou a deep understanding of how inconvenient and expensive it can be for many people, even those with insurance, to get the equipment they need. Their new finance interface gives these individuals options for financing the medical equipment they need at a more affordable cost. Financing terms range from 3 to 36 months and currently they are offering interest-free Same As Cash deals so that you can pay off the equipment you need in monthly payments without having to pay more.
In cases where insurance pays for equipment, it is often at a price that is two or three times that of the retail amount. There are also many occasions where the equipment is used through rental and the insurance doesn't purchase it at all. This can result in repeatedly paying for co-pays and deductibles at a huge expense to the patient. Having the option to finance can mean significant savings even if you have health insurance. It also means that you can get the equipment you need immediately rather than waiting for insurance approval.
MedToYou offers a wide range of high-quality health products at a fraction of the cost that you will pay at other companies. Find the sleep therapy,
medical oxygen
and aerosol devices from the most reliable manufacturers in the business. Pay less and now you enjoy the benefits of financing your needed medical equipment so that you can purchase the long-term devices you need without the financial burden.
About MedToYou
MedToYou sells directly to the consumer at a fraction of the cost with financing options available on many of their products so that patients have a cost-effective way of getting the health care they need at home. They are a certified and approved distributor of each of the product manufacturers they sell, and each product meets the strictest quality guidelines. For additional information please visit,
http://medtoyou.com/
.