Dr. Andonis Terezides to Join Orlando Oral Surgeon Dr. Don Tillery in Providing Maxillofacial Surgical Procedures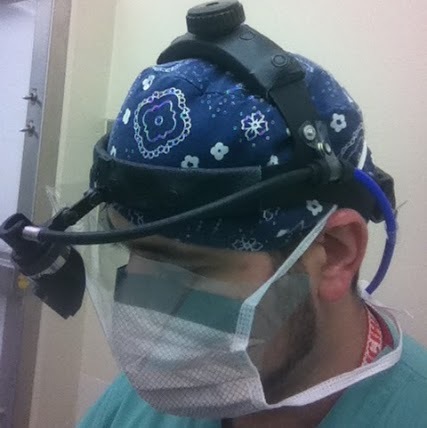 Starting July 1, 2013, Dr. Andonis Terezides will join Orlando oral surgeon Dr. Don Tillery at the Winter Park Oral & Maxillofacial Surgery Dental Implant Center. His advanced techniques in
bone grafting
and
dental implant surgery
will be available through the center and surrounding hospitals, allowing local patients to undergo their treatments in familiar surroundings with family members and loved ones nearby. Previously, patients with complicated oral surgery problems had to travel to university settings, such as the University of Miami, for reconstruction following cancer surgery, or treatment of complications from radiation therapy, or complications from the administration of bone strengthening drugs.
Dr. Andonis Terezides grew up in Melbourne, Florida. He earned a B.S. in Biological Anthropology from the University of California at Davis, and his DDS degree at the University of Maryland at Baltimore. Dr. Terezides then met his future mentor Dr. Robert Marx at a national conference in Central Florida. Dr. Marx, an internationally recognized pioneer in the field of maxillofacial bone grafting and facial reconstruction, invited Dr. Terezides to travel to Miami to observe his state-of-the-art research and oral surgical techniques. This eventually led to a position in the prestigious training program at the University of Miami and Jackson Memorial Hospitals.
Throughout his training in Miami, Dr. Terezides never questioned his desire to return to Central Florida. On his many visits to the Orlando area, he would visit maxillofacial surgical practices to observe the atmosphere of the offices and the quality of services they provided their patients.
Dr. Tillery recalls one of Dr. Terezides' early visits to his office: "He struck me as a very unique doctor - very intense in his surgical technique, yet compassionate in the way he delivers patient care. I thought he would be a perfect match for my practice in Winter Park. After following his progress in Miami, and interviewing Dr. Marx and the other professors at the University of Miami, I am convinced that we have the right oral surgeon for our community."
To schedule a consultation with Dr. Terezides, call the Winter Park Oral & Maxillofacial Surgery Dental Implant Center at 407-965-0151.
About Dr. Terezides
Dr. Terezides was trained in the full spectrum of the OMFS specialty and has extensive experience in facial trauma surgery, tumor and reconstructive surgery, corrective jaw surgery, complex bone grafting and dental implantology, management of impacted wisdom teeth, dentoalveolar/pre-prosthetic surgery, and advanced ambulatory anesthesia techniques.
As a result of these extensive experiences in surgery and research, he utilizes cutting edge biotechnology and revolutionary surgical techniques that were developed and designed to improve patient experiences and outcomes.
He is a member of the American Association of Oral and Maxillofacial Surgeons, American College of Oral and Maxillofacial Surgeons, Florida Society of Oral & Maxillofacial Surgery, American Dental Society of Anesthesiology, Florida Dental Society of Anesthesiology, American Dental Association, Florida Dental Association and the Dental Society of Greater Orlando. He maintains certification in Basic Life Support/CPR, Advanced Cardiac Life Support (ACLS), Pediatric Advanced Life Support (PALS), and Advanced Trauma Life Support (ATLS).
Dr. Terezides is married to Maria Delis, and together they enjoy traveling, attending concerts, and spending time with their family.
About Dr. Tillery & the Winter Park Oral & Maxillofacial Surgery Dental Implant Center
Greater Orlando oral surgeon Dr. Tillery and his surgical staff provide a full scope of maxillofacial surgical procedures for the Winter Park, Maitland, Casselberry, Longwood, Winter Springs, Oviedo and Altamonte Springs communities of Florida.
Dr. Tillery is a second-generation oral surgeon with more than 20 years of professional experience. His team consists of experienced, certified oral surgery assistants, who assist the surgeons in the administration of intravenous sedation and surgery.
For more information about Dr. Tillery, visit
http://www.wporalsurgery.com/oral-surgeon-winter-park/oral-surgeon-dr-tillery.aspx
For more information on the center, visit
www.wporalsurgery.com
Email Winter Park Oral & Maxillofacial Surgery Dental Implant Center