Monge & Associates wins injury case against Kroger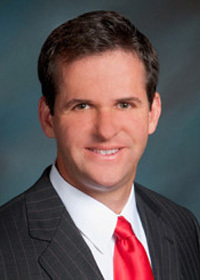 ATLANTA, Ga. – The legal team of Monge & Associates specializes in handling shopping-related injuries. Recently, the legal team helped an injured Kroger customer get $80,000 on a case Kroger had initially refused to pay anything toward, according to Civil Action 12A41323-4.
In Civil Action 12A41323-4, filed in the State Court of DeKalb County, Georgia, the client, Sally Rivera, tore her meniscus in her knee in a fall at Kroger, and suffered several other injuries after water was allowed to accumulate on the floor. As a result of the fall, she had to have surgery and rehabilitation treatment. The client then sought compensation to cover her medical expenses and the store denied liability, claiming it owed nothing, according to the civil action filing.
"Businesses have a duty to the public to maintain safe premises," said Scott G. Monge, firm founder. "Kroger and other retailers have a responsibility to provide safe conditions for employees and shoppers in their stores."
After Kroger refused to pay anything for medical bills and pain and suffering, according to the same filing, the legal team at Monge & Associates took the client's case to the next level, fighting for justice in the legal system.
"At Monge & Associates, we fight for the rights of those injured through no fault of their own," Scott Monge said. "Dealing with injuries is stressful physically, emotionally and financially. And we fought for our client to get the compensation she deserved."
"When our clients find themselves pitted against large corporations like this, we stand by them to make sure they make most of their day in court," said Scott Monge. "We want our clients to have the best possible results and we will continue to fight for them until they get them."
678-579-0203
HurtAtKroger.com
Email The Accident & Disability Attorneys of Monge & Associates