MV Transportation Awarded Access Service Paratransit Contract in Van Nuys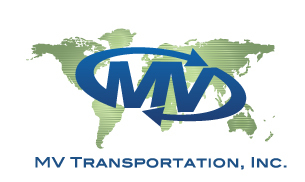 DALLAS (May 2, 2013)
– Today, MV Transportation, Inc., announced it has been selected to continue operation of the Access Services ("Access") Northern Region paratransit contract based in Van Nuys, California. Access oversees curb to curb ADA paratransit service on behalf of its 43 Los Angeles County fixed-route member agencies. MV has been an Access transportation provider since 1999, and has operated and managed the Northern Region (Van Nuys) since 2002.
The new contract term will extend five base years with five (5) one-year renewal options. Under the terms of the contract, MV will continue to manage operations, vehicle maintenance, customer service, scheduling and dispatch, and expects to provide approximately 575,000 trips per year. In addition, MV has already begun implementing Access' new dispatch system, StrataGen, and also plans to make further improvements to the existing phone system, radio devices and facility. The paratransit service will be provided with a fleet of approximately 180 Access and MV supplied vehicles, as well as a smaller fleet of taxicabs during peak hours furnished and operated by MV's taxi partner. MV will employ approximately 400 professional operators and staff to run the paratransit operation.
"MV is thrilled with this award," said Carter Pate, Chief Executive Officer for MV Transportation. "Access is an important service for our passengers in Los Angeles County. We are proud to operate the Northern Region service and look forward to continuing our partnership with Access and serving our passengers whom we have come to know over the past decade."
Founded in Northern California in 1975, MV Transportation operates more than 100 contracts throughout the state, including 30 in the Greater Los Angeles area.
About MV Transportation, Inc.
Based in Dallas, MV Transportation, Inc. is the largest private provider of paratransit services and the largest privately-owned passenger transportation contracting firm based in the United States. The company employs more than 16,000 dedicated transit professionals and operates more than 200 paratransit, fixed-route, shuttle and Medicaid contracts around the world.
Contact:
Email MV Transportation, Inc.