The Accident & Disability Attorneys to Host Seminar for Chiropractors on May 24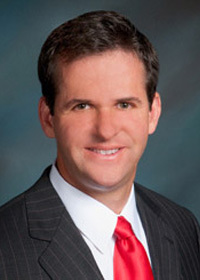 The Accident & Disability Attorneys of Monge & Associates is hosting a seminar for those in the chiropractic field on Friday, May 24 from 1 p.m. to 3 p.m. at the Firm's Atlanta office. The seminar will cover tips on winning personal injury cases, working with personal injury lawyers and how to get bills paid in injury cases.
"We're here to be a resource to those in the chiropractic field who care for people who have suffered from an injury," said Firm Founder Scott G. Monge. "Chiropractors treat many of our clients who need follow-up care after an auto accident or slip and fall. We want to provide information that will help them better treat injury patients and give them the tools and resources they need to build a better case."
The seminar is free and a catered lunch will be provided. For those who cannot attend the Atlanta meeting, the Firm is also hosting the seminar online. Viewers can tune in on their computers to follow along.
"When we work with chiropractic professionals, we want to help them provide the best possible care for our clients," Scott Monge said. "Chiropractors are often the first professionals injury victims see. If they are well-equipped to handle personal injury cases, our clients will be better served."
Monge & Associates handles car accidents, slip-and-fall cases, on-the-job injuries and Social Security Disability cases. The Firm's attorneys and case managers work to deliver the best possible outcome for their clients.
"We want to help those who have been injured through no fault of their own," said Scott Monge. "With events like this seminar, we will be improving the services available to our clients and ensuring they are cared for every step along the way."
For those interested in attending the seminar either in person or via the Web, you can RSVP by calling 678-579-0203 or emailing
tsegars@mongeassociates.com
.
Email Accident & Disability Attorneys of Monge & Associates