Progressive Business Systems Offers the Powerful Wycom Enterprise Check Signer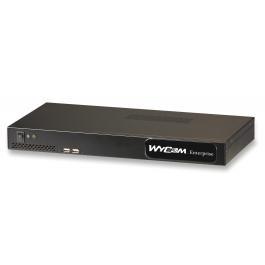 Georgia-based Progressive Business Systems, one of the country's premier providers of office productivity solutions, is pleased to announce the release of the Wycom Enterprise Check Signer. This new product offers intuitive, automated check-signing capabilities for accounts payable departments, credit unions and other financial clients that need to sign high volumes of checks on demand in a secure fashion.
Discover the potential of this powerful new device from
Progressive Business Systems
.
The Wycom Enterprise Check Signer has several features that make it ideal for large and small institutions alike. With a pre-programmed, software independent interface, Enterprise users may need little to no additional training. This new PBS solution gives users the ability to print checks on blank check stock or pre-printed paper using any network-connected printer. It also offers key security features such as customized check backgrounds, secure graphics, and a MICR laser printing feature capable of stamping checks with a secure MICR line that adheres to strict ABA standards.
This check signer's powerful interface also offers a number of other useful features. For instance, it reduces the likelihood of tampering or falsification by automatically executing PDF conversions of each of the non-negotiable check images that its users may need and archiving them in its secure database. In fact, Enterprise stores all of the information that it needs to perform its duties on the hardware itself. This includes user account information, logos, custom backgrounds, overlays and signatures. The administrator portal that controls access to this stored information is password-protected and further secured by a tiered access system that restricts users access according to their pre-defined roles.
Progressive Business Systems is proud to offer the new Wycom Enterprise Check Signer on a 30-day trial basis. To learn more about the secure check signing and disbursement options offered and order the Wycom Enterprise, call (888) 690-2367 or visit
http://www.pbsoffice.com/featured/Wycom-enterprise-check-signer.html
About Progressive Business Systems
Georgia-based
Progressive Business Systems
has offered a variety of productivity and security solutions for its business and finance clients since 1989. The company aims to provide custom solutions that take its client's overall needs, revenues and corporate structure into account.
Email Progressive Business Systems