Dr. Warren J. Katz Updates Website for Dallas Plastic Surgery Patients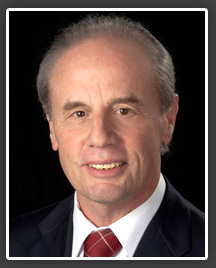 Dr. Warren J. Katz is excited to announce the release of an updated cosmetic surgery website that features informative resources for his
Dallas plastic surgery
practice. WarrenJKatzMD.com has been upgraded to include more detailed information about the practice and the numerous cosmetic surgery services they provide. Dr. Katz believes that the patient-oriented focus of the website will help patients gain a better understanding of their options and what to expect when receiving care with Dr. Katz and his team.
Dr. Katz and his team understand that the decision to undergo cosmetic surgery is not made lightly and requires much deliberation and acquisition of knowledge in order to make the right decision. For this reason, WarrenJKatzMD.com has been updated with comprehensive information on each procedure offered at his practice, including
tummy tuck surgery
,
liposuction
and
breast augmentation
. The website also contains information to help familiarize current and prospective patients with Dr. Katz and his team. On the website, visitors can learn about Dr. Katz's educational background and experience. In addition, users can learn more about the in-house medical spa, Aesthetica Medi-Spa and the rejuvenating treatments offered there.
The website also features a robust photo gallery where interested users can view before and after photos of some of Dr. Katz's satisfied patients. Monthly specials are also posted to the site as a special bonus for website visitors.
About Dr. Warren J. Katz
Dr. Warren J. Katz is a board-certified plastic surgeon with more than 25 years of experience serving the needs of patients in the Dallas area. Dr. Katz received his degree from Chicago Medical School and has been featured on numerous prominent media outlets, including CNN, NBC, ABC and CBS.