Apple Visual Graphics is now Offering Every Door Direct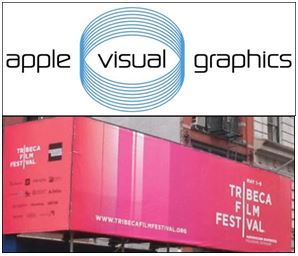 There are a number of ways that the digital printing services from Apple Visual Graphics can provide you with an affordable, cost-effective marketing campaign. With the addition of Every Door Direct, custom banners, catalog printing, business cards,
banner printing
and more of the services you rely on to promote your company can be delivered to a larger audience faster. Print marketing is an effective way of encouraging repeat customers to participate in special events and new customers to try your products for the first time. There are also more options that can be used through direct mail including special coupons or lists of services or products that serve as a referral for their future needs.
Every Door Direct starts with quality digital printed products that represent your company name and logo. Instead of relying on a single advertising method such as vinyl signs or custom posters which are placed in an area where only certain people will see them, you can send the information about your company and products or services to many homes where the information will find its way in the hands of many. You can choose whether to introduce new products, use a service like menu printing to give them a reference for your offerings, or encourage existing customers to return to you for repeat business. Apple Visual Graphics offers the high quality printing services that will help you create a successful marketing campaign by combining the printed products that will work best for you.
Apple Visual Graphics is a full service company that offers quality digital and
offset printing
that is precise, prompt, consistent and competitive. They will provide you with printed products that have the best possible image quality so that you get the most effective marketing tools for your company whether you are focusing on a single product or a diverse campaign. They offer booklets and catalogs, business cards, calendars, menus and custom postcard printing that are designed to get notice and drive your potential customers to act.
About Apple Visual Graphics
Apple Visual Graphics is a full service New York printing company that has built a reputation for offering quality printed products that exceed the expectations of their customers. Their goal is to provide each client with the best possible image quality. Their digital printing services are custom designed to meet your specific needs so that the vision you have in mind is accurately met. Get your message to more of the right people with their Every Door Direct printing services. For more detail please visit,
www.applevisualgraphics.com
.
Email Apple Visual Graphics