ALTEK Manufacturing Invests in Custom Automation for its Contract Assembly and Testing Services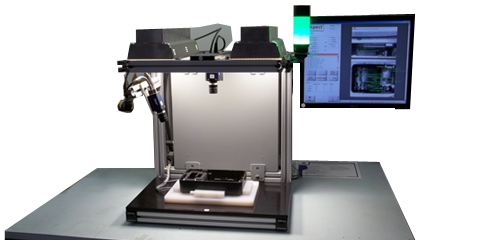 ALTEK Manufacturing, a Spokane area contract manufacturer, has recently invested in the creation of a custom automation program for its contract assembly and testing customers. The added capabilities are a direct result of requests from ALTEK customers looking for ways to speed up production while maintaining a high degree of accuracy and quality during manufacturing. The new capabilities benefit many of ALTEK's high-tech customers, including those in Aerospace and
Medical equipment manufacturing
.
The benefits of the new automated systems for
contract assembly
and testing are clear: faster production schedules, a higher level of accuracy and repeatability during manufacturing, and overall cost savings and improved ROI for high-volume contract manufacturing projects.
"Before we begin any custom automation, we conduct a careful review of the unique production requirements from our customer," says ALTEK Director of Quality and Productivity Todd Baker. "It's crucial that any custom automation we design includes an in-depth calculation of ROI so we know we'll have optimal production that makes custom automation feasible and attractive."
These numbers can vary dramatically based on production requirements and the level of customization needed. It's also important, notes Baker, to look for opportunities to use automated systems for other projects that may not have seemed feasible before.
This outside the box thinking has proved beneficial for ALTEK's customers in industries that are both competitive and also include stringent control criteria like those laid out by the FDA. Custom automation can equate to competitive advantage for OEMs striving to get products to market ahead of their competitors.
Custom manufacturing automation is just one example of the spirit of innovation that ALTEK Manufacturing embodies. The company also includes Lean Manufacturing initiatives to create a production environment that speeds up workflow and reduces wasteful processes. This type of solutions thinking is part of what makes ALTEK Manufacturing's engineering and manufacturing stand apart from other contract manufacturers.
"The key is to focus on the desired results," states Baker. "From there we work back to find the best possible way to get there."
About
ALTEK Manufacturing
ALTEK Manufacturing is a premier manufacturer of a variety of custom components, sub-assemblies and complete assemblies for the Aerospace and Medical Industries. The company's core competencies are in Plastic Injection Molding, Mold Tooling,
Precision Machining
, Paint, Pad Printing, Assembly and Test. Engineering Services include Product Design Support, Tooling Design, and Design for Manufacturing (DFM) and Design for Assembly (DFA)