Legacy Remodeling Offers Annual Special for a Free Replacement Windows Upgrade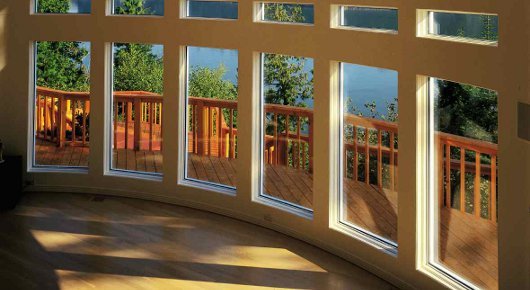 Legacy Remodeling is about to have its yearly replacement windows special. From May 15 to June 30, homeowners may receive a free upgrade to triple pane windows. This deal is offered in partnership with Restorations Windows, a manufacturer of high performance windows, and is available for their triple pane replacement window products.
Triple pane windows can contribute significantly to a home's energy efficiency. Not only that, they perform well for noise reduction, maintaining comfortable temperatures, preventing sun damage, and condensation resistance. The insulated barriers minimize the exchange of heat and UV ray penetration that windows are susceptible to, keeping your home cool in the summer and warm in the winter. For stopping the transfer of heat, it's hard to find a better resource than a set of triple pane windows. With the multiple panes of glass, multiple cavities to store insulating gas, and two surfaces with a low-E coating, triple pane windows can increase the U Factor of double pane windows by up to 52%. This translates into impressive savings just from energy efficient windows.
Condensation resistance is another important factor to homeowners. Frequent condensation, caused by poor air circulation, excessive moisture in the air, and major differences in temperatures, can form on cold glass and damage window sills and surrounding walls. Windows cool as they release heat, so poorly insulated windows may easily develop condensation if outdoor temperatures fall or rise significantly. The glass of triple pane windows maintains a more moderate temperature, resisting the extremes that give rise to condensation.
The insulation of these windows does more than affect heat. Noise is also greatly reduced. Whether you live in the heart of the city, the suburbs, or a rural area, it's hard to escape noise. From loud traffic to birds singing at 5am, you can protect your sleep with a better sound buffer.
This offer is not valid with any other offer or prior purchases. This special is around only once per year, so if you are in the market for more energy efficient replacement windows, act quickly. For more information, contact Legacy Remodeling.
Legacy Remodeling is a Pittsburgh-based remodeling consultant agency, providing the local area with replacement windows, exterior doors, siding, and more. For outdoor updates, Legacy Remodel helps beautify homes with energy efficient products. For more information about home remodeling services in Pittsburgh, visit
www.legacyremodel.com
.