Rail Trail Soon to Go Through Williams Lake in Rosendale, NY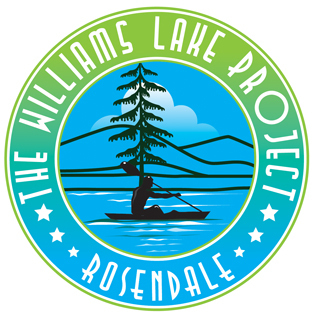 The developers of the Williams Lake Project are anticipating the opening of the famed Rosendale Trestle and look forward to opening the 1.5 mile section of Rail Trail through the Williams Lake Property. The trail will open on or soon after June 29, 2013.
This will allow the general public to go from Gardiner to Kingston for the first time since the rails came up on the former Wallkill Valley Rail Road line in the 1980's. The Williams Lake Project's developers have been collaborating with the Wallkill Valley Land Trust and the Open Space Institute to create a permanent public easement for the rail trail through the 779 acres of lands owned by the development company. The trail will open before any construction will begin onsite and in advance of final approvals for the proposed redevelopment.
"We are thrilled to be working with The Williams Lake Project to work out details of a temporary, and eventually permanent, easement for the rail trail," stated Hensley Evans, board member of the Wallkill Valley Land Trust.
The work to complete the permanent easement is well underway, with survey crews currently working onsite and representatives of all three organizations working out the final details of the permanent easement.
The developers of the Williams Lake Project hosted a rail trail planning session on Monday, April 22, 2013 at the Belltower Venue on Main Street in Rosendale. Over 30 local professionals with backgrounds ranging from land management, trail design and recreational programming, to historic preservation, arts administration and ecology, participated. The session focused on the 1.5 mile of the trail that extends through the former Williams Lake Resort.
The session focused on three basic objectives: How to create a Culture of Responsibility among users, how best to use the many points of interest adjacent to the trail to interpret, educate and engage hikers and bikers in the history, geology and ecology of the land, and to explore the possibility of creating a day-pass model for access to Williams Lake's existing trail system that lies adjacent to the rail trail.
Trail walks with meeting participants to refine ideas and make final preparations for the opening of the trail are planned for May 7 and May 18, 2013. This planning session was the first in a series that the Williams Lake Project developers have planned for 2013.
"Connecting the Williams Lake Rail Trail to the greater rail trail network has been a priority for us from Day One. We are thrilled to provide public access to the beautiful historic resources on the property and to take an important step forward in creating a connection between the Resort and Main Street Rosendale," stated Tim Allred, Project Manager of the Williams Lake Project.
Email Williams Lake Project