Avalon Waterways Invites River Cruisers to Indulge in Their Passions with 12 "Special Interest" Cruises In 2014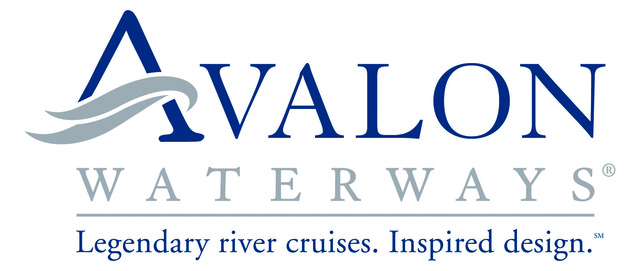 From wine and wellness to culinary and culture, next year, Avalon is increasing its
"special interest" cruises
by 30 percent to meet the increased demand for passion travel. In 2014, the award-winning river cruise company will be adding beer tasting, golf, wellness and World War I history cruises to its already diverse lineup.
NEW! BEER TASTING CRUISE
"Many of our cruisers have enjoyed beer tastings on our Austria and Germany cruises," said Patrick Clark, managing director of Avalon Waterways. "Now, we're inviting like-minded travelers to come together for a cruise focused on discovering regional beers."
NEW! GOLF CRUISE
In 2014, Avalon travelers are also invited to get teed-up for an incredible Golf cruise. On this special departure (July 7, 2014 departure of Austrian Highlights & Baveria), golf-lovers will enjoy golf outings as a local enthusiast arranges tee times on courses throughout the vacation (non-golfers will have the opportunity to experience included excursions).
NEW! WELLNESS CRUISE
In addition, next year Avalon is appealing to health-focused travelers with a new wellness cruise (July 14, 2014 departure of The Blue Danube Discovery). On this "special interest" getaway, travelers will start their mornings with onboard exercise programs featuring stretching and yoga. Throughout the cruise, they will attend lectures on healthy lifestyles and will enjoy healthy (and delicious) dining options.
NEW! WWI HISTORY CRUISE
It's been 100 years since the start of WWI and in 2014 Avalon will give travelers two opportunities to learn more about the "Great War" which claimed the lives of more than 9 million (July 14, 2014 departure of Grand France and July 22 departure of Paris to Normandy's Landing Beaches). On these itineraries, travelers will visit some of Europe's most famous war sites and learn little-known facts with onboard lectures.
In addition to its new passion cruises, Avalon will continue to offer travelers the following, popular "special interest" itineraries next year:
Art & Impressionist Cruises
Wine Cruises
Culinary Cruises
European History & Politics Cruise
Jewish Heritage Cruise
Music Cruises (Jazz or Classical)
Festive Time Cruises
President's Cruise
"Our special interest cruises sell-out quickly year-after-year," said Clark. "Travelers interested in exploring their passions along Europe's waterways for 2014 should book early."
DEAL ALERT: SAVE $500 per couple ($250/person) on ANY 2014 Europe itinerary. Visit our
Limited-Time Deals
page for details!
For more information, visit
AvalonWaterways.com
and "like" us on
Facebook
.
ABOUT AVALON WATERWAYS
Award-winning Avalon Waterways offers travelers the youngest, most innovative fleet of ships in Europe, China, Southeast Asia, Egypt and the Galápagos. Our travelers have inspired us to utilize more than 80 years of travel expertise to design the best river cruise experience possible. We've taken everything special about river cruising and made it even better-down to the last detail. Our views are panoramic and spaces large and inviting; comfort is king and dining both personal and flexible. And, thanks to our partnership with Globus, our itineraries are legendary. By design, Avalon cruisers are privy to all-inclusive access to a destination, including guided sightseeing in every port, VIP entry into key destinations and unparalleled cultural immersion and storytelling thanks to highly skilled Cruise and Tour Directors. In addition to countless trade accolades, Avalon Waterways has garnered some of the industry's most prestigious honors: Among them, the river cruise company was voted the Best River Cruise Line in 2010 by Cruise Critic editors, among the top 5 river cruise lines in Travel + Leisure's 2011 World's Best Awards and Condė Nast Traveler's 2011 Reader's Choice Awards; the river cruse line was also chosen as the "Best Value in River Cruising" by Arthur Frommer's Budget Travel. Avalon Waterways is part of the Globus family of brands.