Boston Plastic Surgeon Dr. William P. Adams Launches New Website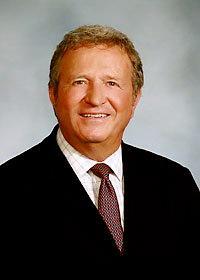 Board certified plastic surgeon Dr. William P. Adams and his staff at The Adams Center are pleased to announce the launch of their new website, created to serve the needs of Boston plastic surgery patients. Dr. Adams hopes that the additional information and user-friendly design will attract more patients to his state-of-the-art surgical center.
Dr. Adams' new website is a comprehensive resource for current and prospective patients. Patients who are considering plastic surgery can read about each of the procedures he performs for the skin, face, body and breasts. In addition to procedural information, patients can view before and after photos of former patients to get an idea of the kind of results they can expect under Dr. Adams' care. Patients can also learn more about the non-surgical, minimally invasive treatments that Dr. Adams performs, including Botox injections, laser hair removal and various skin care treatments.
The Adams Center's new website is also a resource for patients who wish to learn more about Dr. Adams and his staff. Sections of the website are devoted to discussing Dr. Adams' education, training and professional background, as well as the practice philosophy.
Finally, website visitors can use the website to book a consultation and get driving directions to one of The Adams Center's two convenient locations. With a user-friendly design, the latest version of the website is meant to provide the same high-quality service that is provided in-office.
More about The Adams Center
The Adams Center is a premier plastic surgery center led by
Boston plastic surgeon
Dr. William P. Adams. Dr. Adams has more than 28 years of experience in plastic surgery and is proud to provide comprehensive treatments for the skin, face, body and breasts. Over the years, Dr. Adams has earned a reputation as a top breast surgeon, performing breast lift, breast reduction and
breast augmentation
in Boston. In addition, he is a skilled facial plastic surgeon who has helped many eyelid surgery and
nose surgery Boston
patients look and feel years younger. To learn more about Dr. Adams or to schedule a consultation, contact his practice today at 617-262-2208.