Trade Show Emporium Launches Event Furniture Line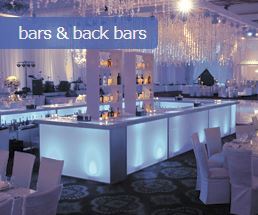 Trade Show Emporium
is introducing a new line of event furniture to rent.
Today in the event and trade show world, the "loungey" feel is gaining steam and popularity with designers and attendees. Not only is the lounge style taking shape at trade shows, so is the coffee shop and bar style and feel. Trade show participants are looking to entice guests into stopping into their booth and possibly stick around for a while and listen to their idea or test out their product. A great way to ensure that people do that is with seating and possibly food or refreshments. Trade show days can be long and tiring, especially walking the trade show floor all day. That's where comfortable furniture and welcoming set up come into play.
Trade Show Emporium, a full service design and trade show company provides anything from banner stands to custom booths. Now, with the addition of the
event furniture renting
capabilities, Trade Show Emporium can cover any need a trade show attendee might have. The addition of the furniture is a big step for the company. While attending the
EXHIBITOR2013
trade show, Trade Show Emporium realized what a huge trend the lounge and coffee shop feel was for exhibitors. The company knew that they had to expand to include furniture to better serve all of their clients' exhibiting needs.
Trade Show Emporium now offers a full line of event furniture to rent. The line includes couches, bar stools, event tables, bars and other lounge furniture. Furniture is customizable for those who have a specific, unique vision. Trade Show Emporium includes a
"Wish List"
feature on the furniture section of their website so it is easy for clients to design and chose what type of furniture they need. The added furniture line to the already extensive trade show product line of Trade Show Emporium, makes the company a one stop shop for all exhibiting needs.
The company is always looking to expand its product line and is always keeping up on the latest industry trends. The addition of an event furniture line helps Trade Show Emporium to continue to be one of the leading trade show companies.
Email Trade Show Emporium