Southwest Spine And Pain Center Growing Steadily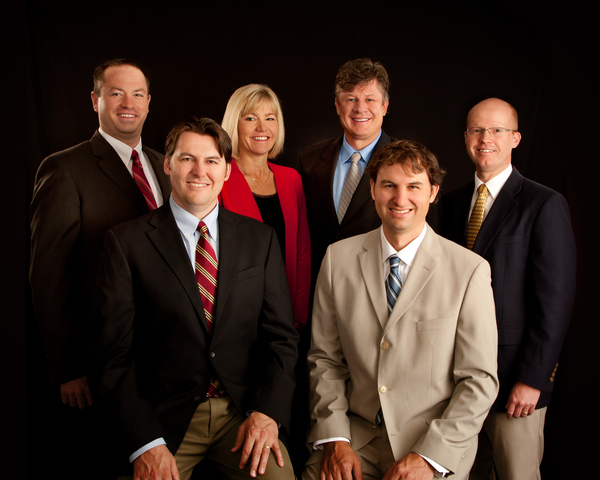 Southwest Spine and Pain Center (SSPC) is now operating three clinics in the state of Utah. While maintaining its primary clinic in St. George, SSPC has opened facilities in Richfield and Cedar City in the past year, and has plans to open a fourth location in Logan this summer.
SSPC bills itself as an interventional, community pain group. The practice is currently comprised of three primary physicians- Dr. Derek Frieden and brothers Dr. Jon Obray and Dr. Rick Obray - with Dr. Brian Richardson joining the team to open and run the Logan clinic this summer. SSPC also has a staff of nurse practitioners and physicians' assistants, where all staff members, including the doctors, function as a team, despite working across multiple locations.
Southwest Spine and Pain Center is patient-focused. Its mission is to provide patients with the tools to live life to its fullest. SSPC's team specializes in the diagnosis and treatment of acute and chronic spine and pain conditions.
Treatment is practiced through both nonsurgical and surgical means. This includes minimally invasive surgical techniques and the latest in image guided interventions. Coordination of care combines diagnostic services, advanced imaging, surgical care and rehabilitation services. Southwest Spine and Pain Center specialists look for the unique source of a patient's pain and recommend the most effective and comprehensive treatment programs.
Southwest Spine and Pain Center is now accepting new patients. For more information on specific services and insurance information, visit the company website (
www.southwestspineandpain.com
).
About Southwest Spine and Pain Center
Southwest Spine and Pain Center's Drs. Derek Frieden, Jon Obray, Rick Obray, and Brian Richardson provide exceptional patient care while utilizing the latest advancements in medicine to effectively treat chronic pain conditions. The Southwest Spine and Pain Center currently operates three clinics across Utah, with a fourth opening mid-2013. Its main clinic is located in the Dixie Regional Medical Center in St. George, Utah. The other locations include a second clinic at Valley View Medical Center in Cedar City, a third in Richfield, and the fourth in Logan, Utah. More information about any of the four clinics or the Southwest Spine and Pain team can be found on the SSPC website (
http://www.southwestspineandpain.com/locations/
).
Email Medical Marketing Solutions