Mold and Moisture Solutions Announces Crawl Space Encapsulation System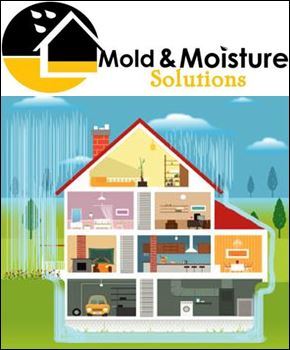 Catonsville, MD - Mold and Moisture Solutions, a premier national mold prevention and remediation company, is proud to offer the crawl space encapsulation system to customers. The system helps combat a deadly stack effect from earthen floored crawl spaces.
Too few people are aware of the dangers of crawl spaces with an earthen floor. According to the EPA and the World Health Organization, "Indoor air is 2-5 times more polluted than outdoor air." In homes with encapsulated crawl spaces, roughly half of the air in the home originates from crawl space vents that can produce harmful gasses like radon, as well as structural damage, toxic mold, and mildew. These crawl spaces can also attract rodents and insects into your home. Fortunately, with the crawl space encapsulation system, Mold and Moisture Solutions can completely seal the ground and prevent outside air from entering customers' homes.
In addition to its innovative crawl space encapsulation system, Mold and Moisture Solutions offers a number of other popular services, including a free mold and moisture evaluation, mold inspection, mold protection spray, mold remediation, masonry wall and floor sealant, and more. Perhaps most important, however, is the company's commitment to helping its customers. According to a spokesperson for the company, "We're not in the mold business, we're in the service business. We strive each day to make a significant different in the mold prevention and remediation industry."
About Mold and Moisture Solutions
Mold and Moisture Solutions
came out of the personal tragedy of founder David Stough, who lost a family member within 24 hours of exposure to mold in her new residence. Since then, Stough has built a company with unparalleled mold prevention and remediation expertise, knowledge, certifications, or research capacity. With a systematic approach known as the Inspection and Preliminary Determination Tool, Mold and Moisture Solutions is unique in its ability to diagnose and resolve mold problems like nobody else, from its toxic mold removal to its anti mold spray. For additional information please visit,
www.moldandmoisturesolutions.com
.
Email Mold & Moisture Solutions