John DiBattista Traveling to South America to Carry Out Special Works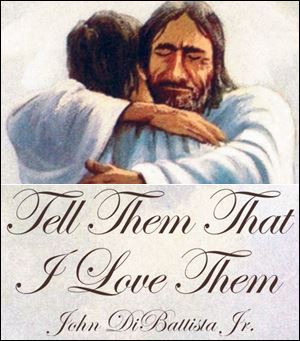 John DiBattista
, the popular ordained evangelist preacher and author, is set to travel to Argentina to carry out several important tasks in the interest of his international ministry. Upon arrival in South America, DiBattista is scheduled to reinstate a member of the church. In addition, the Evangelical preacher plans on conducting an investigation of the Native Americans indigenous to the Cordoba, Argentina area.
This expedition comes on the heels of several other recent international trips headed by DiBattista, including his latest trek to Calabria, Italy, where he fulfilled important missionary work. As a dedicated evangelist, DiBattista has devoted his life to teaching and preaching the Gospel of Jesus Christ around the world.
After his works in South America are complete, DiBattista plans to travel to Israel in late July. There he will accompany the US Maccabiah Rugby team as a consultant to their coaching staff. While there, DiBattista expects to carry out his missionary work and spread the gospel of Jesus Christ to the non-Christians in the region.
Mr. DiBattista has earned additional praises from within the United States and around the world, with his latest book,
Tell Them That I Love Them: Living in the Power of the Spirit
. This highly praised piece is a collection of short stories describing DiBattista's conversation with Jesus, his own personal story of conversion, spiritual growth, and his current role as an international evangelical leader. Taken from his own personal journals, the book offers significant insight into his teachings and its significance in the world.
Tell Them That I Love Them: Living in the Power of the Spirit is available in hardcover, paperback, and in e-book format.
John DiBattista is looking forward to his upcoming trips to Argentina and Israel, and to continuing his life's mission as an evangelical leader.
About John DiBattista:
John DiBattista is an ordained evangelist and author who is dedicated to spreading the Gospel of Jesus Christ around the United States and the world. He regularly travels to distant lands teaching, preaching, and carrying out missionary work. He is committed to bringing his message of hope and renewal to people everywhere. Based near Chicago, Illinois, Mr. DiBattista lives with his wife, Caryl, where they enjoy riding their beloved horse, traveling, and spending quality time with their family and grandchildren. For more information, visit
http://johndibattista.authorsxpress.com/
, or follow him on Twitter or Facebook.